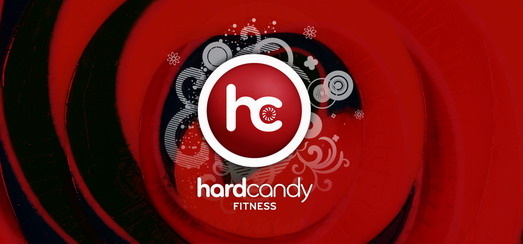 Hard Candy Fitness, the global luxury fitness brand will celebrate the success of its newest Moscow location with an official Grand Opening event on August 6. Madonna, whose MDNA Tour arrives in Moscow in August, will be attending the festivities along with the dancers from her tour. Hard Candy Fitness Moscow, which opened its doors in December 2011, has quickly become the hottest fitness destination to hit Red Square, boasting 3,500 square meters of top of the line amenities and programming allowing its members to work out hard and relax in luxury. Madonna's influence and design is seen and felt throughout this stunning new facility.
Madonna commented…
"Moscow is one of my favorite cities and my dancers and I are looking forward to celebrating at this beautiful club's official August 6th opening"
Mark Mastrov, chairman of New Evolution Ventures (NeV) who is in partnership with The Material Girl and her manager Guy Oseary in this endeavor, stated…
"The official opening of Hard Candy Fitness Moscow not only enhances the brand's global presence but solidifies our standard for excellence, innovation and distinction in the international fitness market. We're honored to have her attend our official grand opening event."
Madonna's personal trainer Nicole Winhoffer is also scheduled to attend the VIP gala. Following the festivities at Hard Candy Fitness Moscow, the celebration will continue at a highly anticipated after party at SOHO ROOMS.
Irina Razumova, CEO of Hard Candy Fitness Moscow said…
"We are thrilled to open our doors to the Moscow community and share the unique experience that makes Hard Candy Fitness not just a gym but a fitness destination unlike any other. We're committed to bringing Madonna's dedication to fitness, supreme style and 'No Sweat, No Candy' philosophy to life within our four walls."
Hard Candy Fitness Moscow incorporates high end design and finishes to the brand's signature "Addicted To Sweat" group programming based on Madonna's own workout regime. Club highlights include a group fitness studio with a specialized dance floor, the first anti-gravity yoga studio in Moscow, a first class pool and spa, and the industry's most advanced workout equipment.
Hard Candy Fitness will celebrate its debut in South America this summer with a club opening in Santiago, Chile. A second location in Russia is planned for St. Petersburg, Russia later this year. The brand is expected to continue its expansion into destination cities around the world. For more information about Hard Candy Fitness Moscow visit www.hardcandyfitness.com
About Hard Candy Fitness Hard Candy Fitness is a global luxury fitness brand offering stylish clubs and other branded lifestyle offerings. The clubs are focused on innovative group fitness programming and personalized fitness training. The brand was created in 2010 by Madonna, the world's leading female pop-icon and well-known fitness enthusiast, and New Evolution Ventures, the world's leading expert in fitness club development and operations. Hard Candy Fitness currently has club locations in Mexico City, Moscow, and Santiago, Chile.
SOURCE Hard Candy Fitness

Madame X is available in Box Set, CD, Vinyl and Cassette!
Get your copy HERE!