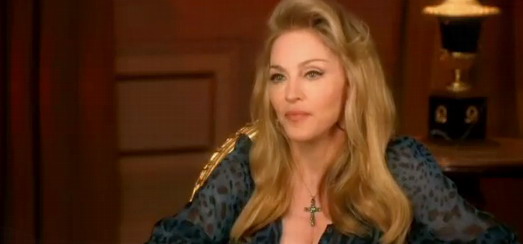 For the promotion of the MDNA Tour in Italy, Madonna gave a few interviews to various Italian press outlets.
In the "la Repubblica" interview, Madonna revealed that the video for "Turn up the Radio", the new single off MDNA, will be shot in Florence!
Madonna also explained the message behind her concert…
I see my show as a journey. The journey of anyone's soul.
In order to get to light you have to go through darkness. It's a bit like Dante's Inferno.
We start out in the darkness and by the end of the show is light, celebration and joy.

Madame X is available in Box Set, CD, Vinyl and Cassette!
Get your copy HERE!