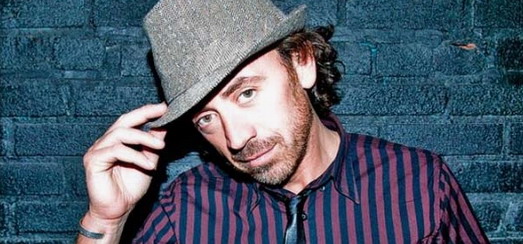 Benny Benassi will be opening for Madonna at both MDNA Tour concerts in Abu Dhabi. He sat down with Ahlan! and Gulf News for two interviews…
Ahlan! Live: You produced three tracks on Madonna's latest album, what was it like to work with the Queen of Pop?
Benny Benassi: It was an amazing experience – an honour and very stimulating. Madonna is extremely professional and knows exactly what she wants.

Ahlan! Live: How do you prepare for your gigs?
Benny Benassi: I don't prepare my sets in great detail. I have a selection of tracks I'm feeling and then I need to feel the vibe from the crowd and take them on a musical journey. I'll be thinking of Madonna fans when I prepare for this gig!
—
Gulf News: First time in the UAE or have you been before? Is it a part of the world you like?
Benny Benassi: I've played quite a few times in Dubai. There's a good club scene and I always enjoying coming. Great architecture and an exciting place.

Gulf News: Supporting Madonna must be a big deal? How did that feel?
Benny Benassi: I opened for Madonna in Rome on the last European tour and it was really exciting. It's an honour for me, I've always been a fan. It's unbelievable to play in a stadium. This time I'm just on the Abu Dhabi shows because I've got quite an intense tour as a DJ over the summer. I can't wait for these shows.

Gulf News: Your relationship with Madonna seems to have grown since 2009 and Celebration?
Benny Benassi: The credit goes to my producer Alle Benassi, too. Having the opportunity to produce songs for Madonna is a great achievement for us and we're delighted to be on board.

Gulf News: What's the lady herself like in the studio?
Benny Benassi: She is very, very professional and has very clear ideas about what she wants in the studio. She was also very nice to us and immediately made us feel welcome and comfortable. No gossip, I'm afraid!

Gulf News: You've worked with the some huge names. Is it different producing music for a more commercial audience?
Benny Benassi: We don't really think in those terms. We just make the music we make and some stuff is more commercial and some stuff is harder. But it's not really calculated. It's how it comes out. Of course when we contact artists to ask them if they want to work on a record with us, it's because we usually already have an instrumental we feel is right for their style.

Gulf News: Who is the best person you've worked with and why?
Benny Benassi: There have been many great collaborators, really nice people, really talented people but the person I work with is my cousin Alle Benassi. He's the man.

Gulf News: Have you ever been star struck?
Benny Benassi: It's not really me, to be honest. When I get the chance to work with people who have amazing careers and more experience than me, like Madonna, I am full of deep respect and very stimulated by the challenge.

Gulf News: What are you working on right now?
Benny Benassi: New music for the next album. Exciting.

Gulf News: Best place to DJ in the world and why?
Benny Benassi: There's more than one and I hope to add Abu Dhabi to the list.

Gulf News: In your dreams, what would be next for you?
Benny Benassi: I have a few plans but they are top secret!

Madame X is available in Box Set, CD, Vinyl and Cassette!
Get your copy HERE!