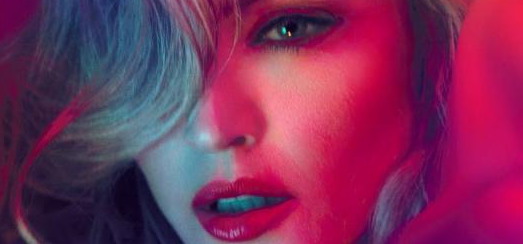 Although hugely popular in India, Madonna has somehow never performed for her fans there.
Talking to two publications – Hindustan Times and DNA India – about what's kept her away from the country.
Read a mix of both interviews…
They say showbiz is a young person's game, especially if you are a woman. How do you keep proving people wrong?
Madonna: I feel it's just because I love everything I do and my dedication towards it. When it comes to music, I know my fans look forward to my music and as long as I have stuff to tell I will continue making music.

Does being on top of the game impose more pressure to deliver as per expectations?
Madonna: I always give my best to whatever I do. In fact, even today I don't think presenting any of my work is less nerve-racking than it ever was. Even with MDNA, what kept playing on my mind is what's going to be the response and whether the album is going to be appreciated or no. And yes, fame does have a flipside.

Britney Spears complimented you on your album and you've reportedly wanted to kiss her again. Will we see you girls create history once more? Also, how, according to you, does Twitter change the relationship between a performer and his/her audience?
Madonna: Yes, I'm sure we will create history again and of course the social networking site does connect you with your fans much closely. You get to know more about what they think about your music and you as a performer.

Could you describe the emotions that went into the making of your latest album?
Madonna: Like I keep saying, over the last few years I felt like an animal that is caged up and who wants to get out of that cage. I felt like I need to return to the basics of stringing my guitar and expressing emotions. It just felt so good when I was writing songs, playing on the guitar and singing, which I haven't done in years. So I just wanted to enunciate not just one but all the different emotions and stuff that life is made of.

What about the title, MDNA?
Madonna: MDNA mainly signifies my name.
It also represents Madonna DNA.
I'm happy that it has done well.
Even today, I'm anxious to know everyone's response to my work.

Would you be interested to come to India for an album tour?
Madonna: I haven't got the chance to tour India, but I would surely love to. I'm sure if I come to perform sometime it's going to be a great experience.
I would like to work with AR Rahman when the opportunity comes, and things work out. Only then we will be able to decide on the music.

Did you enjoy your trip here, back in 2007?
Madonna: I really did. I had gone with my family and friends and I completely fell in love with the culture and traditions of Rajasthan.
I also heard a few folk songs and saw some traditional dances.

Do you watch Bollywood movies?
Madonna: I haven't, but I know they are very colourful and have huge dance sequences. I'm sure I'll enjoy them. I haven't heard a lot of desi music, but I'm familiar with Indian music.
In case you don't know who AR Rahman is, you can listen to these two great songs…

Madame X is available in Box Set, CD, Vinyl and Cassette!
Get your copy HERE!