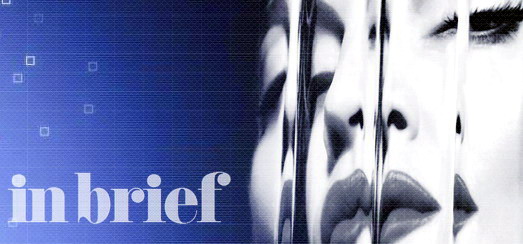 Limited Smirnoff Packages
UK fans, the Smirnoff limited edition pack is available from all major high street retailers from 1st May 2012.
The limited edition package will be exclusively available at the Drugstore Publicis on the Champs-Elysées in Paris from June 13th to June 27th and will be available at all Auchan stores in France from June 27th onwards.
William Orbit on Facebook
William Orbit recently played an alternative version of Gang Bang when visiting Hong Kong. He again went on Facebook to talk MDNA…
Haven't had much to say regarding MDNA recently.
But there is a host of alternative versions mustering somewhere just out of view . . .
Coronation Street pays homage to Madonna
In one of the upcoming episodes of UK television show "Coronation Street", the cast are attending a fancy dress street party to celebrate the Queen Elizabeth II's forthcoming Jubilee.
Catherine Tyldesley's character Eva Price pays homage to Madonna…
Guys in heels…
Jonte has been doing it for years, and now it seems that the appearance of Kazaky in Madonna's latest video for "Girl Gone Wild" has made guys dancing in heels mainstream.
Have a look at Serhat Kidil performing his cover of Vogue by Madonna during the Turkish Wheel of Fortune…
Sydney Artist Sues Madonna Over Perfume Logo
RJ Williams, whose pieces have hung in the corridors of the Art Gallery of NSW and Museum of Contemporary Art, is taking legal action against Madonna over what he claims is a breach of copyright.
The 32-year-old says the "M" symbol used on the singer's new Truth or Dare perfume, launched last month, bears too much of a resemblance to the symbol he has been painting and using on clothing for eight years and which he trademarked last year.
More details…
Madonna and Samsung
Madonnarama reader Pedro attended the press event of the new Samsung S3 in London this week. They used Madonna's MDNA cover in one of the presentations…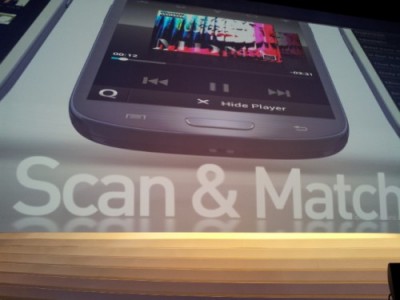 Best Singer Of The World
MTV Mundial's latest poll is looking for the "Best Singer Of The World"
Go vote for Madonna HERE!

Madame X is available in Box Set, CD, Vinyl and Cassette!
Get your copy HERE!