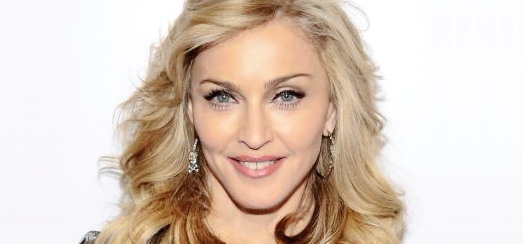 Madonna says she's happy that Malawi's former vice president is now leading the country.
Joyce Banda became president on April 7 and is the country's first female leader. Former President Bingu wa Mutharika died of a heart attack on April 5.
Madonna called Banda "amazing" and said she interviewed the 62-year-old for her 2008 documentary, "I Am Because We Are," about Malawian orphans who lost family members to HIV/AIDS.
"She was really into girls being educated in Africa, which is a good thing. So I'm glad."
The pop star made the comments at Macy's in New York for the launch of her fragrance, Truth or Dare…
"I've been trying to develop a fragrance for probably the last 15 years.
It's never worked out with various companies and different people and trying different fragrances.
They never turned out the way I wanted them to smell.
It's the mass-producing part that always gets tricky because, for some reason, the fragrances that I like tend to be really expensive.
One time I created a smell and I was told the amber … was like a million dollars to ship from India or something.
Finally, I got a smell I like that I can mass produce. Yay!"

Madame X is available in Box Set, CD, Vinyl and Cassette!
Get your copy HERE!