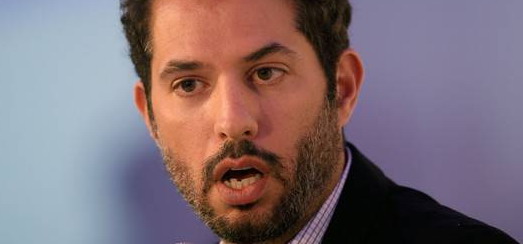 When Madonna's twelfth album, MDNA, debuts at No. 1 on the Billboard 200 today with Nielsen SoundScan-certified sales of 359,000, she'll not only have the biggest first week of the year, but will instantly reinstate her place at the top of the pop heap.
That's right, in this digital age of naysayers, haters, critics and cynics, Madonna is on her third decade of relevance. With MDNA, she trails only Barbra Streisand for the most chart-toppers ever by a female artist (Babs has nine, Madge is one shy) — an extraordinary musical and cultural feat. Still, some will inevitably credit controversy for MDNA's out-the-gate success.
Oseary talks to The Hollywood Reporter about his work with the Queen of pop…
On working with Madonna
"She gives me the forum to be honest and I give her the forum to yell at me.
One of the things that I've learned working with Madonna is you just move forward. It's really rare that she ever brings up the past."
On MDNA…
"Madonna told me one day, 'Here's what I'm calling my album.' And I went, 'Cool.' She had a vision.
Dance music is Madonna's base. It's what she likes, it's what she listens to.
It's not anything other than that.
She doesn't read what's on the charts.
And if it's on time, great.
This is who she is."
On the deal with Jimmy Iovine (Interscope Geffen A&M chairman)…
"I have a lot of faith in him.
I didn't shop a deal. I didn't go meet with every label and play the field.
I was pretty confident with [Universal Music Group chairman and CEO] Lucian [Grainge] and Jimmy as partners."
On critics saying Madonna's acting age-inappropriate…
Didn't Lionel Richie just make a country album?
God bless him, I love Lionel, but how come no one is yelling at him?
The ageism criticism is getting old.
It's, like, let's just talk about the music.
Do you like it?"
On the album getting a positive reception from critics…
"We feel good about the album, I'm proud of the work she's done, [the EDM community] is giving the love back.
It's her 12th album and the same story she had 30 years ago.
That's an amazing accomplishment."
On the MDNA tour playing in the Middle East…
"We would love to go play Iran.
We would love to play Lebanon, Egypt and Syria at some point.
Obviously, it's just not possible."
On the possibility of cancelling the show in Israel if there was a war…
"It would have to be really serious, where the lives of people working with us are in danger.
If we got a letter from the government saying it's a bad time to go, we would still go.
This woman doesn't cancel anything, she just goes."
On the recently enacted anti-gay legislation in St. Petersburg…
"With St. Petersburg, she was, like, 'Why would I ever give up my podium to stand up for someone?'"
Madonna declared on Facebook that she would "come to St. Petersburg and speak up for the gay community and give strength and inspiration to anyone who is or feels oppressed," an action that could get her charged under the new law that prohibits "the propaganda of homosexuality and pedophilia among minors.")

Madame X is available in Box Set, CD, Vinyl and Cassette!
Get your copy HERE!