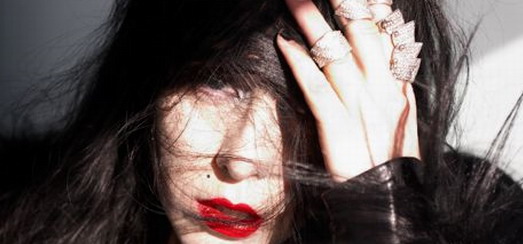 Freelance stylist and fashion editor, Rory McDonough, interviewed B.Åkerlund for FashionEtc. Of course they talked about Madonna…
You've worked with the three major pop divas of today: Lady GaGa, Madonna, and Britney Spears. How do you stay creatively inspired and separate each job from another?

B.Åkerlund: They are three very different personalities with three strong opinions so there is no similarity in any way. Each artist comes with inspiration and it usually spirals from there and turns into a concept.

You have worked with my idol Madonna for years—how did you begin working with her and were you incredibly nervous to be working with such an icon?

B.Åkerlund: I started working with Madonna in 2006. My first job was the music video "Sorry" and our relationship has escalated from there. I don't get nervous working for anybody, more so she gets my blood pumping to be better at my job.

When you do a major job like the Super Bowl where you have to source 500 costumes, where do you even begin? How do you wrap your brain around what's to come?

B.Åkerlund: It was a very long and collaborative process with Madonna and we worked from the group up, beginning with inspiration boards, that later turned into sketches and then reality.

For some reason I really loved the challenge of the Super Bowl, and it felt a bit un-human and unrealistic to accomplish. That made me even more motivated to make it the greatest show on earth!
The full interview at FashionEtc.com

Madame X is available in Box Set, CD, Vinyl and Cassette!
Get your copy HERE!