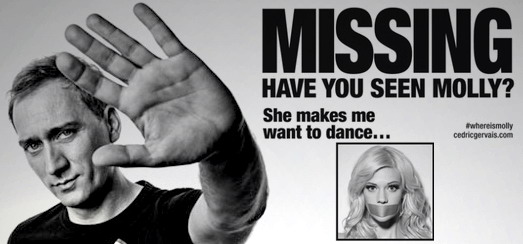 Madonna made "the biggest mistake of her career" at Ultra Music Festival, says electronic music veteran Paul van Dyk.
Van Dyk told Billboard…
"I don't think she was thinking much.
The only thing she was probably thinking was, 'I need to connect with a young crowd,' and she made the biggest mistake of her career.
Madonna was so stupid to actually call out drug abuse in front of a crowd of 18-year-olds.
This is not what our music is about.
It's really counterproductive."
Van Dyk joins Deadmau5 — who had a much-publicized Twitter spat with Madonna — in condemning comments she made while introducing Ultra headliner AVICII on Saturday (March 24) to an all-ages crowd of over 50,000. She praised EDM culture, saying…
"Electronic music has been a part of my life since the beginning of my career.
How many people in this crowd have seen Molly?"
Martin Solveig also commented on the, as MTV calls it, Madonna/Deadmau5 feud…
She's a lot more ironical than a lot of people think, and … she has this dry sense of humor, which sometimes makes her say or do things that are a little bit shocking, which is also the reason why everyone loves her.

Joel probably read the whole thing a bit more first-degree and was a little bit angry, and there's nothing wrong with that," he continued. "And about him saying the things that he wants to say, I mean, I'm totally with him on that. No one here is promoting drug use, and maybe it was important to say this. I know Madonna enough to know that she is, like, completely at the opposite of supporting drug use, but it's a little bit of a chitchat.
Following the Deadmau5 comment, Madonna posted an explanation on Twitter…
"I don't support drug use and I never have.
I was referring to the song called 'Have You Seen Molly' written by my friend Cedric Gervais who I almost worked with on my last album."

Madame X is available in Box Set, CD, Vinyl and Cassette!
Get your copy HERE!