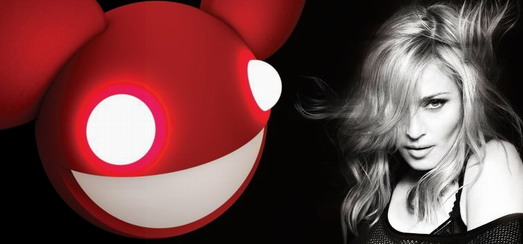 Deadmau5 has taken to his Facebook page to slate Madonna after she made comments seemingly related to drug taking while onstage at the Ultra Music Festival in Miami on Saturday (March 24).
When introducing Avicci, Madonna asked the crowd…
"How many people in this crowd have seen Molly?"
She was using Stateside slang for the drug MDMA, causing electronic artist Deadmau5 to call her a "fucking idiot".
He wrote…
"very classy there Madonna… such a great message for the young music lovers at ultra. quite the f'n philanthropist. but hey, at least yer HIP AND TRENDY! fucking cant smack my head hard enough right now."
He continued…
"I can appriciate her meteoric career, and all good deeds done, but WHAT THE FUCK WAS THAT? That's your big contribution to EDM? Thats your big message to ultra attendies? hipsterspeak for looking for drugs? fuck off you fucking IDIOT. fuck."

Madame X is available in Box Set, CD, Vinyl and Cassette!
Get your copy HERE!