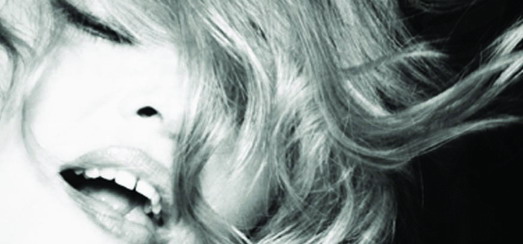 Smirnoff to Offer Facebook Fans Access to Exclusive Madonna "MDNA" Nightlife Edition Remix Album
"MDNA" Nightlife Edition Remix Album Available to Download on March 26th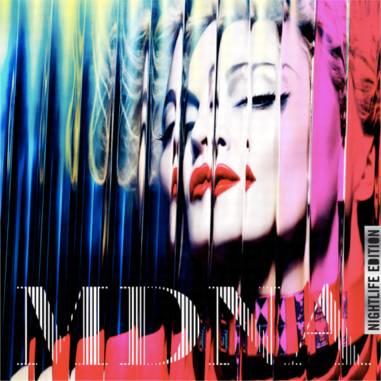 NEW YORK, NY–(Marketwire – Mar 22, 2012) – The Smirnoff Co. has announced that they are offering 'The Smirnoff "MDNA" Nightlife Edition Remix Album' to Madonna fans. The surefire collector's album will be available to consumers exclusively through the Smirnoff US Facebook page. The Smirnoff "MDNA" Nightlife Edition Remix Album features seven remixed tracks from Madonna's new album, "MDNA." Both albums are scheduled to be released on March 26th. The "MDNA" Nightlife Edition Remix Album showcases DJ sensations Kid Capri & Just Blaze, from Smirnoff's Master of the Mix program and never heard before versions of new tracks including "Give Me All Your Luvin'" and "Masterpiece." This is the latest element of Smirnoff's multifaceted partnership with Madonna and Live Nation Entertainment.

Smirnoff's exciting offer to fans enables them to purchase the "MDNA" Nightlife Edition Remix Album by 'liking' their US Facebook page (facebook.com/SmirnoffUS) and placing their order for $3.50. The simultaneous March 26th distribution of the remixed downloads and the release of "MDNA" on March 26th enables Smirnoff fans to be the first to hear the unique compilation.

Simon Burch, Global Brand Director for The Smirnoff Co., commented, "It is a testament to Madonna's phenomenal performance and album production that these tracks can be remixed whilst retaining their musical integrity and broad appeal. It is exciting to be giving our fans the first chance to hear these incredible tracks in an expertly produced compilation album."

"We are delighted that Madonna and Live Nation Entertainment's collaboration with Smirnoff gives us the chance to share extraordinary original content with fans, and provide them with new and exciting ways to experience Madonna's music," said Christopher Swope, Senior Vice President, Strategic Alliances & Innovation, Live Nation Network.

The Smirnoff "MDNA" Nightlife Edition Remix Album is part of a multi-faceted program between Madonna, her partner Live Nation, and Diageo, the parent company of The Smirnoff Co.

The Smirnoff Co. believes in careful consumption and responsible nightlife behavior.

The SMIRNOFF word and associated logos are trademarks.

About Diageo
Diageo is the world's leading premium drinks business with an outstanding collection of beverage alcohol brands across spirits, wines, and beer categories. These brands include Johnnie Walker, Guinness, Smirnoff, J&B, Baileys, Cuervo, Tanqueray, Captain Morgan, Crown Royal, Beaulieu Vineyard and Sterling Vineyards wines. Diageo is a global company, trading in more than 180 countries around the world. The company is listed on both the New York Stock Exchange (DEO) and the London Stock Exchange (DGE). For more information about Diageo, its people, brands, and performance, visit us at Diageo.com. Visit www.drinkaware.com and Diageo's own global resource www.DRINKiQ.com for information and guidance on responsible drinking. In Great Britain, Diageo is a member of The Portman Group and supports The Drinkaware Trust.Celebrating life, every day, everywhere.

About Live Nation Entertainment
Live Nation Entertainment is the world's leading live entertainment and eCommerce company, comprised of four market leaders: Ticketmaster.com, Live Nation Concerts, Front Line Management Group and Live Nation Network. Ticketmaster.com is the global event ticketing leader and one of the world's top five eCommerce sites, with over 26 million monthly unique visitors. Live Nation Concerts produces over 20,000 shows annually for more than 2,000 artists globally. Front Line is the world's top artist management company, representing over 250 artists. These businesses power Live Nation Network, the leading provider of entertainment marketing solutions, enabling over 800 advertisers to tap into the 200 million consumers Live Nation delivers annually through its live event and digital platforms. For additional information, visit www.livenation.com/investors.

Madame X is available in Box Set, CD, Vinyl and Cassette!
Get your copy HERE!