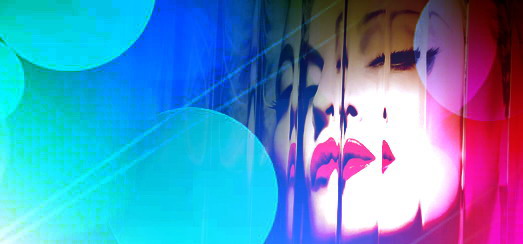 On the verge of her new album MDNA, Madonna says she's far more collaborative than people assume.
Madonna was interviewed by Billboard editor and Sirius radio host Larry Flick about her forthcoming album, and says all the talk about "control" around her work is not quite applicable.
Flick asked her about moving back to recording and returning to being "in charge of [her] destiny".
She replied…
You know, I hate to use the word 'control' so much, because people use and bandy that word about with me, when it comes to my creative life. Everyone says 'Oh you're a control freak and you like to be in control.' The thing is, everything I do – even my song writing – I'm collaborating at all times. I value input from people, and I want it.
I can't work on my own. I am not Prince or like a lot of artists, who can go in and play every instrument, and record a track, and not hear from people. I need to hear what people think all the time. I like to have my road dog, my side kick. I like the simplicity of songwriting, because in the end, it is simple. You have a melody. You have some words. And you sing.
That, hopefully, is coming from your heart or a million different emotions. Let's just say it's more direct.
She also revealed that she had to communicate with the Italian-speaking house producer Benny Benassi via his English-speaking cousin. She admitted that regular collaborator William Orbit "brings out the tortured soul in me" and that the "organised" and "methodical" French eurohouse producer Martin Solveig brought out "the ironic side of me; the love of language and the love of the rhythm of language."
MDNA is due out next Friday 23 March.
Source: noise11.com

Madame X is available in Box Set, CD, Vinyl and Cassette!
Get your copy HERE!