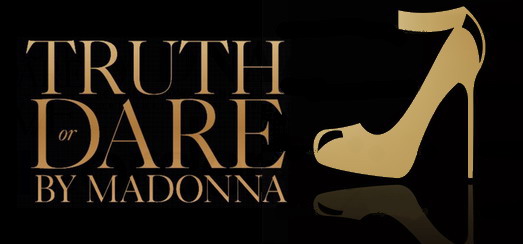 UPDATE
Madonna is joining the ranks of celebrity footwear designers this fall with the debut collection of her Truth or Dare label, encompassing more than 60 styles of flats, heels, booties and over-the-knee boots.
Neil Cole, Iconix CEO said of the launch…
Madonna's name is so powerful worldwide and with her tour [this summer], the timing is just so perfect.
Madonna's stylist Arianne Phillips stepped in as creative consultant for the brand…
The line is really part of her DNA. She loves contradictions: Naughty and nice, sticky and sweet. [The collection] is always going to be a play between two different worlds.
—
Madonna is making her fashion mark again with a line of footwear under the new Truth or Dare label, owned by MG Icon. The collection will launch for fall 2012 and will be produced by Aldo Group Inc., marking the first footwear license agreement for the company.
The initial footwear offering consists of more than 60 styles, including flats, heels, booties and over-the-knee boots, set to retail for $89 to $349. Many of the dance-inspired looks will feature studs and cap-toe details. Madonna's stylist, Arianne Phillips, will serve as the creative consultant.
Arianne Phillips told Footwear News…
Her fingers are really on this brand. The first thing I did was remind her of all the shoes she wore over the years, and we took the styles that we can't live without. You can always depend on her to bring her style and provocateur quality, but she also has a very feminine perspective.
Neil Cole, Iconix CEO…
Footwear has always been a critical part of the plan. And realizing that Aldo was willing to do wholesale, it was the perfect timing.
I don't really look at it as a celebrity line. The key is going to be great product and marketing, and the fact that Madonna is our partner is an added twist.
We have so many different countries we can do business with, and there is so much [potential] to grow worldwide. That's a bigger opportunity than a traditional U.S. footwear launch.
Nicholas Martire, GM of Aldo Product Services…
It is a way for us to move forward.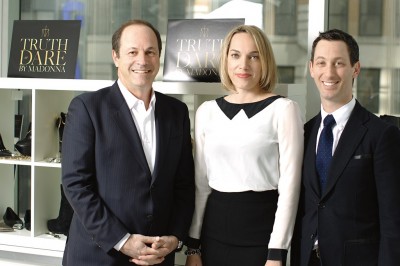 Select stores will feature special displays to promote the Truth or Dare brand, and Selfridges in the U.K. will create a pop-up shop. The line also will debut at The Bay in Canada.
There are also plans to expand the brand globally to Germany, France, Spain and Italy in 2013.
Deanna Williams, spokeperson for Macy's…
Great dress shoes and boots. We think our customer will be excited about this line because it's by such an iconic and innovative creative such as Madonna.
Lanie List, chief merchandising officer at Iconix…
[This customer] has graduated from Material Girl. It's what the sexy woman wears to suit all her needs, not just what's sexy.
Footwear has had a tremendous response and that inspires new product and categories. We'll make this a very organic growth strategy.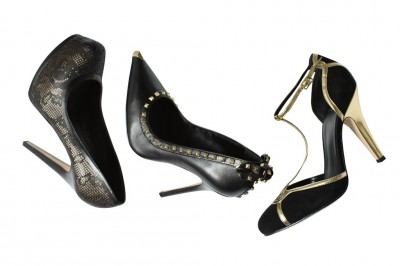 To market the brand, Iconix will roll out print and online advertisements next month that feature the pop star. And there are plans for Madonna and her backup dancers to wear modified versions of the looks on her upcoming tour, which kicks off this summer.
Marc Beckman, founder and CEO of Designers Management Agency…
Her attachment to the brand is critical — she has always been a fashion icon and people love her — but at the end of the day, the product has to be unique.
In addition to shoes, the Truth or Dare brand will launch intimates later this year and is in discussions about legwear and additional accessories for 2013.

Madame X is available in Box Set, CD, Vinyl and Cassette!
Get your copy HERE!