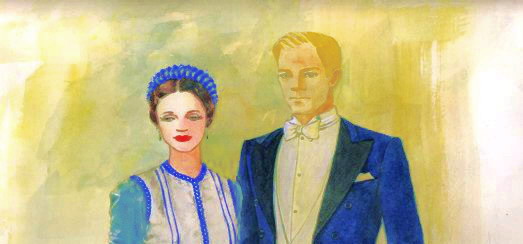 Vanity Fair latest series reveals exclusive details of the creative process of art directors, costume designers, makeup artists, cinematographers, and more.
This week, two-time Oscar nominee and W.E. costume designer Arianne Phillips talks about designing the clothes for Madonna's film, including two evocative gowns for Wallis Simpson. Phillips is currently nominated for an Academy Award for best costume design.
For the key scene in which Wallis and Edward's budding intimacy is revealed, Oscar-nominated costume designer Phillips dressed Edward in navy tails to match Wallis's navy gown.
Arianne Phillips explains…
It's actually a replication of a Schiaparelli gown.
Though the dress is not one that Wallis actually wore.
Wallis Simpson was a client of Elsa Schiaparelli and did wear a lot of her clothes in that particular period.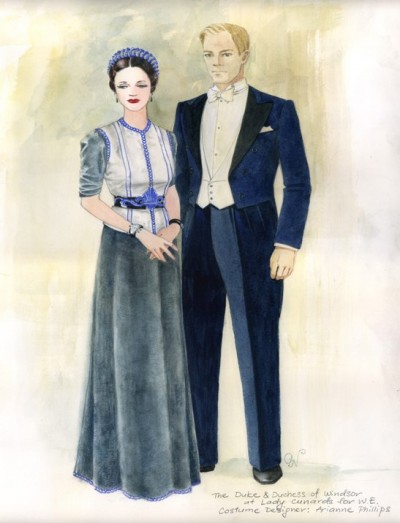 To host a luncheon, Wallis wears a crisp sundress.
Arianne Phillips adds…
Wallis wore a lot of graphic patterns. I wanted this dress to feel as formal as it could for an outfit in the South of France, so I loved the idea of the striped pale blue and white.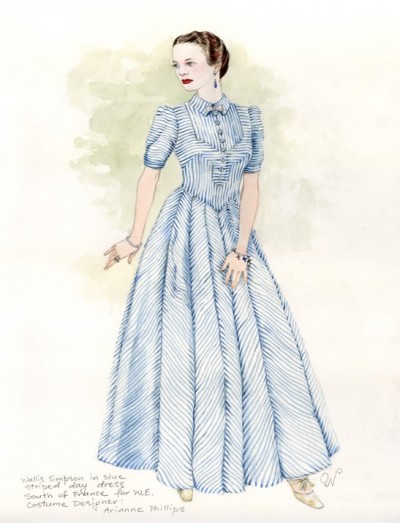 Read the rest of the article at VanityFair.com

Madame X is available in Box Set, CD, Vinyl and Cassette!
Get your copy HERE!