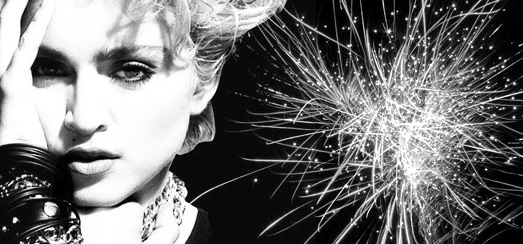 An awe-inspiring spectacle of color, light and sound will rumble over New York City on Wednesday, July 4th, 2012 at 9:00 pm, as Macy's 4th of July Fireworks®, the nation's largest pyrotechnic display, ends the holiday with a big bang!
For the first-time ever, in preparation for the revelry, Macy's Fireworks creative team is looking to America to pick their favorite tunes that will serve as the musical accompaniment to the pyrotechnic splendor.
America's Mixtape, invites fans to select from 4th of July standards and party anthems on Macy's Facebook page to help Macy's create the perfect musical blueprint for the explosive celebration.
Macy's Fireworks creative team pre-selected 50 songs that fit the 4th of July celebratory theme and make for great scoring to high-flying explosions of color and light including Madonna's "Holiday".
Fans will have a wide range of songs to choose from when creating their own unique Macy's Fireworks mixtape.
To participate, log-on to Macy's Facebook page (Facebook.com/macys), Like Macy's and the America's Mixtape app, and then begin to select choices from the 50 song soundtrack.
Now through March 4th, 2012, fans can help guide the Macy's team in selecting the track list for this year's show.
The tunes with the most likes will form the final selections of 12-14 songs for the score.
The complete soundtrack will be unveiled in early June 2012 and will also feature a very special rendition of The Star Spangled Banner.
source: prnewswire

Madame X is available in Box Set, CD, Vinyl and Cassette!
Get your copy HERE!