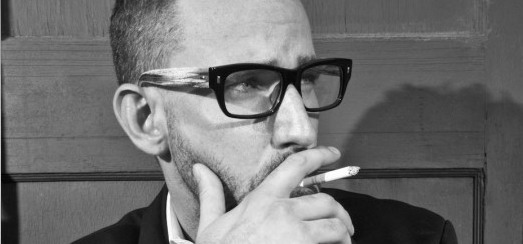 Back in January, Lady Gaga's "Born This Way" producer, DJ White Shadow, talked about Madonna on Twitter…
"And obviously: someone should take there old lady meds before they are allowed to talk in public. No memories having motherfucker.
On the red carpet at the 54th Annual Grammy Awards on Sunday night (Feb. 12), DJ White Shadow took a moment to answer a question about the disparaging statement he made on Twitter directed toward Madonna…
I saw you on Twitter recently and you said something in reaction to what Madonna said, the reductive thing… You had a very pointed reaction. What's your take on the whole thing? I think a lot of people can hear similarities, but maybe it was taken out of content…
DJ WHITE SHADOW: I love Madonna. I think Madonna's great. Her art, her career is awesome, her music's awesome — nobody can imagine a world without Madonna in it. But sometimes, people say stupid shit. And sometimes, I say stupid shit.
I got a little bit upset after she was poking, so whatever. I didn't mean it to be like, 'Madonna's the worst ever, and I can't stand her!' I just thought it was a little bit of a slick jab, that it was unnecessary, because honestly, I don't get it.
It doesn't have anything to do with disliking Madonna. Everybody likes Madonna… she's Madonna.
I tend to be a reactive person. I grew up in a place where people are reactive.
I'm trying to curb that now. I'm trying to be nicer.
Watch the video…


Madame X is available in Box Set, CD, Vinyl and Cassette!
Get your copy HERE!