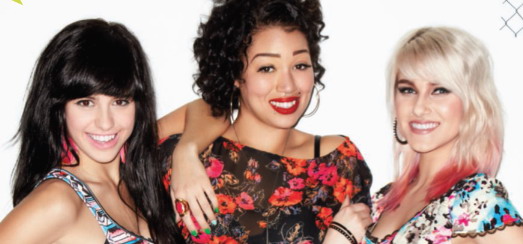 They really are lucky ladies: Samantha Titus, Katrina (Tina) Arandjelovic and Kimberly Perry are the brand new faces of Madonna and Lourdes Leon's beauty and clothing line, Material Girl. The girls beat out thousands of wannabe catwalkers in the brand's "Lucky Stars" model search, and were handpicked by the mother-daughter duo to front the line.
Madonna and Lourdes said in a statement…
We set out to find someone who embodied the Material Girl lifestyle: a free-spirited girl with an interest in fashion, who isn't afraid to express herself and let her true personality shine through. It came down to three girls who we absolutely loved and felt were true Material Girls, so we decided to make all of them winners.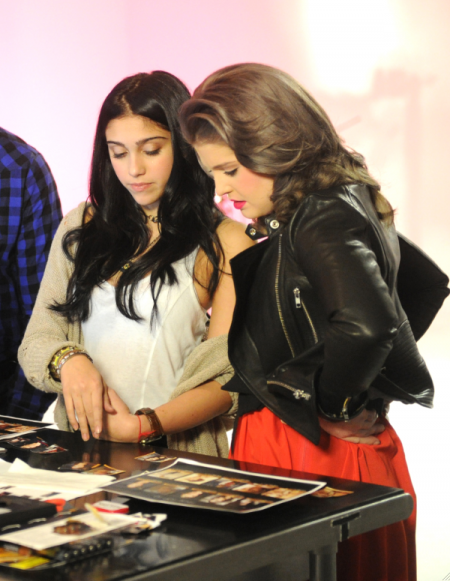 The ladies' first ads, seem here, were shot in a New York City studio (Kelly Osbourne and Leon were both on set) and will debut in magazines, online and in stores later this month. The girls — who each won $5,000 in addition to the job — range in age from 19 to 21 and came from California, Illinois in New York. One runner-up, Briana Herrera, was named special correspondent for Material Girl and will blog on behalf of the brand.
Kelly Osbourne, who's been the face of the brand for a year, won't appear in further ads, though she hopes to stay involved with the line.
She told PEOPLE in December…
I can't even tell you what it's done for my confidence. To be a face of a fashion line? I'm not even a model citizen.
It gave me faith in the female kind again seeing these awesome young girls on stage.
The Fashion Police star helped with the initial stages of the model search, going to open calls at malls around the U.S. before online voters — and later Madonna and Leon — chose the finalists and winners.
Check out behind-the-scenes footage of the "Lucky Stars" process featuring Madonna and Lourdes…
Check out Lola's post introducing the "Lucky Stars" on the Material Girl Blog…

Madame X is available in Box Set, CD, Vinyl and Cassette!
Get your copy HERE!