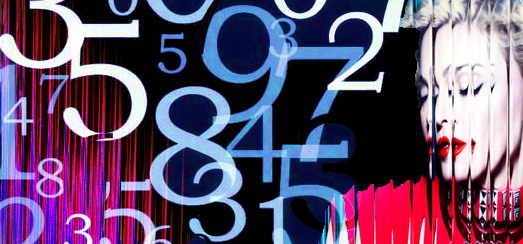 It's been a record breaking week for Madonna.
Along with 117.8 million viewers – the largest viewership for a halftime show in Super Bowl history – and three million more viewers than the game itself, the pre-orders for the Material Girl's upcoming MDNA album ascended to the top spot on iTunes stores in 50 countries and was the largest one day pre-order of any album in iTunes history, it was confirmed today by her record label Interscope.
Commented Madonna…
"Thanks for all the L-U-V!! from around the world."
A key part of the album release included a first of its kind worldwide promotion by Clear Channel, a leading global media and entertainment company, which premiered Madonna's highly anticipated new single and video, "Give Me All Your Luvin'," across its full range of media platforms, including radio, outdoor, online and mobile on Friday, February 3. As part of the campaign, Clear Channel used extensive on-air and online promotions to drive listeners and Madonna fans to iTunes, where they could buy the new single and pre-order MDNA, scheduled to be released globally March 26.
Below are some of the astounding numbers that add up for Madonna this past week…
MADONNA BY THE NUMBERS:
50 – Number 1's Pre-orders for Madonna's MDNA album on iTunes (biggest one day pre-order in ITunes (biggest one day pre-order in iTunes history) hit the top spot at iTunes store in 50 countries!
11,000,000 – YouTube downloads of new Madonna video…and counting. The most searched subject on YouTube and Google during the Super Bowl
13 – Madonna's new single catapults to the #13 spot on Billboard's Hot 100 Chart
56 – "Give Me All Your Luvin'" marks Madonna's 56th appearance on the Hot 100 according to Billboard's Keith Caulfield
117.8 Million – Peak audience viewership during Madonna's halftime performance – largest in Super Bowl history – up 4.7 million from last year – surpasses Michael Jackson's 1993 halftime performance – and exceeds by 3 million the number of people viewing the 2012 Giants/Patriots game.
47.1 Million – Households saw Madonna's Super Bowl Performance
#6 – Trending at No. 6 on European Airplay Charts
#2 – iTunes Single, jumped from previous spot 11 after the Super Bowl
2500 – Spins in less than 48 hours at Top 40 radio
25 – "Give Me All Your Luvin'" single's chart debut
51 – Global Tour Dates Announced by Live Nation
1600 – Clear Channel Digital Billboards Around the Globe aired Madonna's "Give Me All Your Luvin'"
SUPER BOWL BY THE NUMBERS:
320 – Hours of rehearsal prior to performance
750 – Hours to create and complete the Givenchy gold cape Madonna arrived in
4 – Special guests: Nicki Minaj, M.I.A., LMFAO and Cee Lo Green
1 – Slackliner
20 – Dancing Dolls
17 – Core Dancers
200 – Members of Gospel Choirs from Indianapolis area
150 – Gladiators carried Madonna onto the stadium with 280 feet of custom made 3 inch rope
1200 – lbs. – weight of Madonna's golden throne designed by Madonna and Jimmie Martin in London. Throne included 2 specially designed specially designed sphinx heads covered in Swarovski crystals.
100 – Members of Drumline
250 – Volunteers who assembled and took down stage during half time in 6 minutes (go Hoosiers!)
27 – Carts which carried the stage were wheeled in by the volunteers
36 – Projectors hung from ceiling of stadium to create light show
120 – Individual lashes applied to each of Madonna's eyelids per eye
18k – Rose gold ground down and added to Madonna's eye shadow and lips by makeup artist Gina Brooke
200 – Pairs of black briefs provided by Calvin Klein for the Gladiators (they got to wear them home)
Source: Madonna.com

Madame X is available in Box Set, CD, Vinyl and Cassette!
Get your copy HERE!