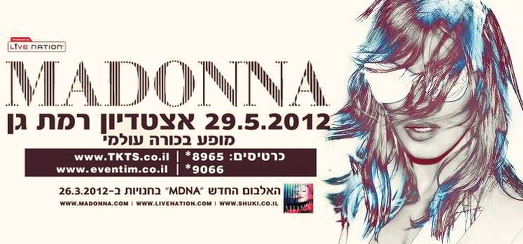 Different stage layouts have appeared on websites, but during a press Conferenc in Tel Aviv this morning, Madonna's Israeli producer Shuky Vice gives us a perfect description of what the stage and we can expect…
Madonna will perform on a stage especially designed for her World Tour that will be packed up after the "Ramat Gan" show in Israel and taken to the 50 other cities around the world, where she will perform, including Abu Dhabi, London and New York.

The set will include a satellite stage that will protrude 40 meters out into the center of the field, where adoring fans will be able to get up close and personal with the legendary pop singer.

The stage will be six stories high so that even fans sitting far away will be able to see the Queen of Pop perform her best hits, Weiss explained.

Fans can expect to see some of the most state-of-the art sound, lighting and stage production.

Madonna will arrive in Israel two weeks before the concert, accompanied by an entourage of over 300 people, in order to carry out some intensive last-minute rehearsals.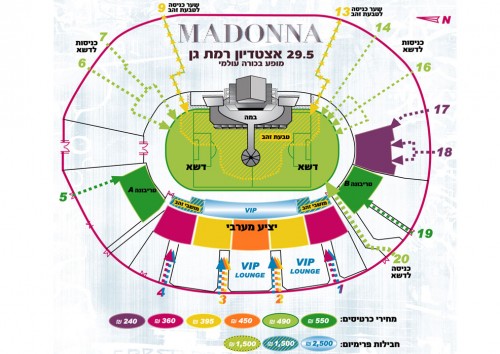 Madame X is available in Box Set, CD, Vinyl and Cassette!
Get your copy HERE!