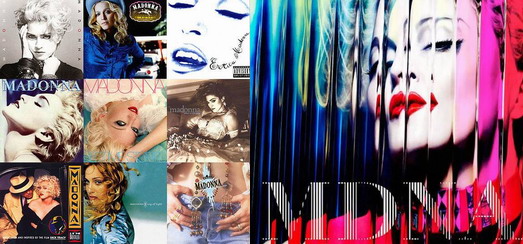 Madonna dazzled football fans and more than 100 million television viewers on Sunday when she performed during a glittery, spectacular Super Bowl halftime show.
Consequently, some of her past albums are back into the iTunes charts, while MDNA still reigns worldwide.
Have a look…
US iTunes Charts…
1. MDNA
3. Celebration
44. Celebration (Deluxe)
114. Like a Prayer
143. Like a Virgin
151. Madonna
171. Confessions on a Dance Floor
177. True Blue
194. Ray of Light
UK iTunes Charts…
3. MDNA
98. Celebration
127. Celebration (Deluxe)
French iTunes Charts…
1. MDNA
30. Celebration
60. Celebration
117. Confessions on a Dance Floor
181. American Life
Italian iTunes Charts…
1. MDNA
3. Celebration
81. Celebration
89. W.E.
Spanish iTunes Charts…
1. MDNA
3. Celebration
76. Celebration (Deluxe)
105. True Blue
120. American Life
On Youtube, the video for "Give Me All Your Luvin'" has reached over 8,5 million viewers.
Keep sharing it 😉

Madame X is available in Box Set, CD, Vinyl and Cassette!
Get your copy HERE!