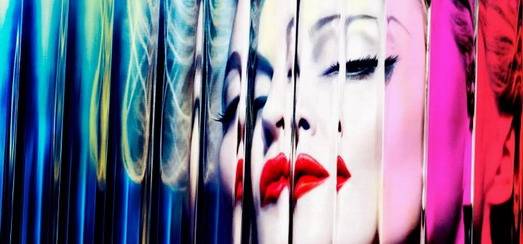 Today, Madonna's new album MDNA and single "Give me all your Luvin" have been released on iTunes.
Not even 12 hours have passed since the release on iTunes and they're already dominating the iTunes charts.
If you haven't pre-ordered it yet, please do so and suppport Madonna. (Click Here)
Currently MDNA can be pre-ordered in 51 different countries on iTunes. For now, MDNA has reached the number 1 spot in 49 countries…
#1 in Argentina, Austria, Belgium, Bolivia, Bulgaria, Brazil, Canada, Chile, Colombia, Costa Rica, Cyprus, Czech Republic, Denmark, Dominican Republic, El Salvador, Ecuador, Estonia, Finland, France, Germany, Greece, Guatemala, Honduras, Hungary, Ireland, Italy, Latvia, Lithuania, Luxembourg, Malta, Mexico, Netherlands, New Zealand, Nicaragua, Norway, Panama, Paraguay, Peru, Poland, Portugal, Romania, Slovakia, Slovenia, Spain, Sweden, Switzerland, UK, US, Venezuela

#2 in Japan
#3 in Australia
Thanks to all our active tweeters and followers!

Madame X is available in Box Set, CD, Vinyl and Cassette!
Get your copy HERE!