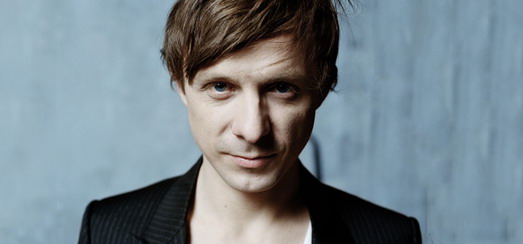 For the promotion of Madonna's new single "Give me all your Luvin'" from her forthcoming album MDNA, producer Martin Solveig gave an interview to French newspaper Le Parisien.
Here is the full interview, translated by Madonnarama…
How did it all start with Madonna?
MARTIN SOLVEIG – When my single was certified gold in the US, her manager called me. He said "Madonna is doing a record and she would like to work with you. Could you send us some music? At first, I thought it was a joke. Then things got a little overwhelming. It's sort of a dream to work with Madonna when you're a musician.

Tell us about meeting her for the first time…
MARTIN SOLVEIG – We first spoke on the phone. She told me she loved "Hello" and "Boys and Girls",a song I did for a Jean Paul Gaultier fashion show. She told me "It sounds different from anything we hear today." Then, things went quite easy. We were supposed to work on one or two tracks, but we ended up working together on six tracks "Turn-up The radio", "I Don't Give a", "I Fucked up", "Beautiful Killer" and "B-Day Song"….

What about her latest single "Give me All Your Luvin'"…
MARTIN SOLVEIG – Everything went so fast with that one. We were working in a recording studio in London. She listened to the music. She grabbed the microphone and said "ok let's record it now". We actually kept elements from that very first recording in the actual song. It's all about dance, joyful, and being positive. It's a ball of energy. The song is based on a sort of twist rythm. Then, her manager and I thought about including M.I.A. and Madonna thought about Nicki Minaj, because she adores her. Both are featured more than once in the album. [First revealed by Madonnarama.com last November : HERE]

The single even leaked on the Internet…
MARTIN SOLVEIG – It was terrible, even though it was just a demo. From what I hear, it all came from a hacker who hacked Madonna's computer. She's harrassed all the time, it's crazy. The FBI even woke me up, one day, and scanned my computers to check if the leak was coming from me. The computer I use to produce tracks is now locked in a vault and I couldn't even go home with the single. I have to buy it !

Is working with Madonna easy?
MARTIN SOLVEIG – She's very down to earth. You easily forget she's an icon and it all turns into a very collaborative process between two artists. She drinks a lot of weird tea with honey and lemon. She made me try it, but I didn't like it. I'm more of a coffee person. She's got a great sense of humor and is very tongue-in-cheek. She called me dozens of different names from "professeur" to "the tyran" because i asked her to re-record vocals too many times, and also "Roman Polansky" because she thinks him and I look alike. We worked for three months between London and New York. We're still texting each other a lot exchanging ideas. Madonna has always been the most French-oriented american artists. Her kids speak French better than I do. Lola is incredible. The way she speaks French is amazing. Madonna's so into French movies, 70's films, new wave. She knows Bunuel, Godart, Truffaut. Take the song, "Beautiful Killer", it's an homage to Melville's movie "Le Samouraï." She sings "You're a beautiful Killer but you'll never be Alain Delon."

Did you make a lot of money out of this collaboration ?
MARTIN SOLVEIG – Nothing for now. But we're sharing all revenues from the songs we recorded together. I think it's very generous of her. In the end I'll be probably making a lot of money out of it. But the experience is so crazy that I didn't even think about the financial aspects, yet.

Madame X is available in Box Set, CD, Vinyl and Cassette!
Get your copy HERE!