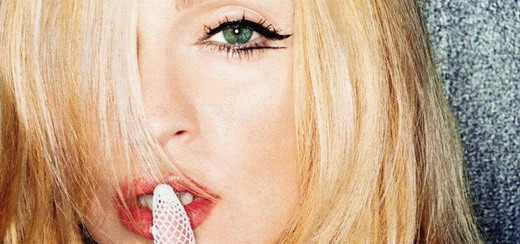 Madonna's Twitter message
Guy Oseary tweeted a message from Madonna…
Your Love and support means the world to me and will give me wings to fly through the Super Bowl!! -Madonna
The Party You Don't Want to Miss
Last year Madonna Fan Party held the "Madonna's London Birthday Party" and they're back!
This year, on Saturday 31st March 2012, the 18th London Madonna Party in honor of the release of "MDNA" will be held at G-A-Y Late Bar from 2pm to 11pm.
Entry is free and you can expect to see over 8 hours of Madonna videos including her hits, some rarities, remix videos including many exclusive to Madonna Fan Party UK and live performance clips from every tour and various TV shows stretching the length and breadth of Madonna's career. The playlist is built on suggestions from fans who can request the videos they want to see.
For more information please visit Madonna Fan Party and don't forget to RSVP on the Facebook Event Page!
Have a look at the flyer…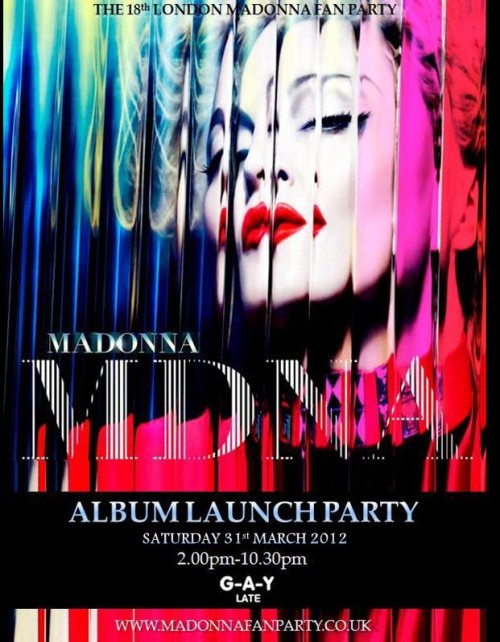 Who are the "Give me all your Luvin" remixers?
Another name can be added to the remixers of "Give me all your Luvin".
So far we've had LMFAO, Nicky Romero and Laidback, now we can add Oliver Twizt to the list.
Heidi Gardner's Creature Couture ring for Madonna's Super Bowl performance
Madonna asked jewelery designer Heidi Gardner for the Creature Couture skull ring, that was featured in the September issue of W.
She plans on wearing it at the Super Bowl performance after her stylist showed her images of the line.
Heidi Gardner told She Said…
It's an honor. Just to get on Madonna's radar, and to hear that she requested this specific piece that has my name on the mouth – I was like 'you're kidding me.' Major.
Exclusive W.E. screening in your town
Want to win an exclusive W.E. screening for your and your friends when the film comes to your city, then go to Madonna's official Facebook page and participate to win! Click here!
Note: this contest is only open to legal residents of the 48 contiguous United States and the District of Columbia
Madonna sued for "Girls Gone Wild"?
Joe Francis, creator of the Girls Gone Wild franchise, in which he films drunk girls exposing themselves on spring break, sent a cease-and-desist letter to Madonna threatening to sue if she plays the song "Girls Gone Wild," from her new album, during her halftime performance at the Super Bowl on Sunday, TMZ reported.
He became aware of the song in the last 24 hours after iTunes started accepting preorders and his laywer said Francis has a federal trademark for the phrase.
Francis' lawyer said through his "research" he determined it was the "Girls Gone Wild" single.
A rep for Madonna told the New York Daily News that the pop star "won't be singing that song at the Superbowl."
David Furnish isn't going to watch the Super Bowl halftime show
David Furnish, better known as Elton John's husband, seems not to get over the fact that Madonna won a Golden Globe for "Best Song" with Masterpiece.
First he bashed Madonna to the New York Post, then went on his Facebook for another rambling and attacked William Orbit in the process, then it was Elton John who was a sore loser and made a snide remark to ABC.
Now David Furnish told TMZ he won't be watching Madonna's Super Bowl halftime show, because he just doesn't watch football or anything football related.
Yeah right…

Madame X is available in Box Set, CD, Vinyl and Cassette!
Get your copy HERE!