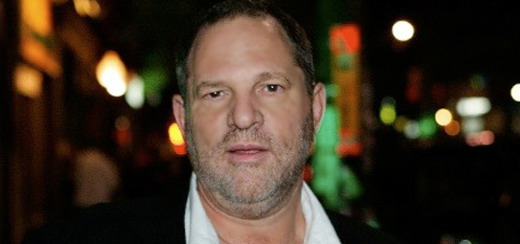 Deadline's Mike Fleming sat down with the co-chairmain of The Weinstein Company, Harvey Weinstein, who has the distribution rights to Madonna's movie W.E. in the United States.
DEADLINE: W.E. won best song at the Globes, but critics have been harsh. Your relationship with Madonna goes back to Truth Or Dare. What did you see in the film when you acquired it at Cannes?

WEINSTEIN: Of all the movies this year that have gotten a bad shake from the critics this is the one. And I think it's Madonna. I think they see the personality behind the film. You have extraordinary performances in the movie. There's nobody can say Andrea Riseborough isn't absolutely brilliant and one of our emerging great actresses. And the rest of the cast is great. The setting, the lighting, the costumes, all of which is Madonna's vision. And the music, the ballsiness to put The Sex Pistols into a period piece. I wanted to take the adventure with her. She did a damn good job and she's getting a bad shake from people. The great thing about sending out the DVDs is, you get audience reaction, unfiltered and with no critics in front of the movie. People call me all the time and go, wow, I really enjoyed it. So, if it wasn't Madonna, if it was Joe Smith this movie would be getting three stars and about the director we would be saying wow, this is a talent to watch and a movie you should see. Of course, Madonna's line is, I don't want to be Joe Smith.

DEADLINE: What changed since you bought it at Cannes and worked with her on it?

WEINSTEIN: I don't know if it's me. I saw it before Cannes, in the editing stage. She was going to whittle it down anyway. Since Toronto and Venice, there were a couple of things she did that made it better and more understandable. And also she put some more politics in there. Stanley Baldwin was the prime minister and we dealt with some of this in The King's Speech. Winston Churchill, in The King's Speech, you see him very favorable to Bertie, but actually he was very favorable to King Edward. King Edward and he were actually talking about doing a political party together, and that's why Baldwin wanted to get rid of Wallis Simpson. There were more political things than, just, oh Wallis Simpson was a thrice divorced woman. I said to Madonna it's not clear to anybody but a Rhodes scholar but you can make it clear and she agreed. There's more documentary footage in the movie and also better voice-over that explains about Churchill, who got shouted down at Parliament for suggesting that King Edward form a new political party. Also this king was different. He was of the people, he wanted to be more active and they wanted to keep him in the king box. He was venturing into politics and they thought what he would do was a constitutional reform. I know all this sounds boring but for me it was fascinating. So it has a more historical context presented in an understandable way. Unlike me, trying to explain it.
Read the full article at Deadline.com

Madame X is available in Box Set, CD, Vinyl and Cassette!
Get your copy HERE!