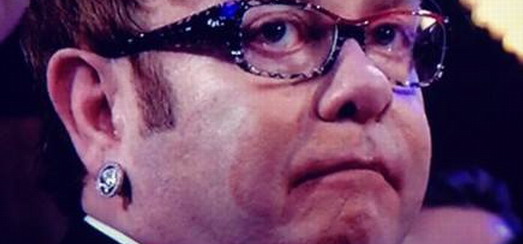 This year Elton John will grace television screens across the country on Feb. 4. No, he's not planning a career in sports. John will star in a Pepsi ad that will air during the Super Bowl, alongside "X Factor" winner Melanie Amaro.
When asked by ABC if he had any advice for Madonna, who will perform during the halftime show this year, he replied…
Make sure you lip-sync good. (laughs)
Somebody still bitter about not winning a Golden Globe?
Poor Elton John…

Madame X is available in Box Set, CD, Vinyl and Cassette!
Get your copy HERE!