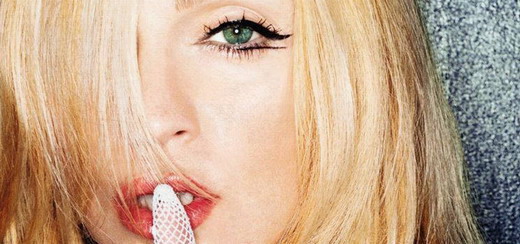 Cee Lo and Madonna at the Super Bowl
According to The Insider, Cee Lo Green will also be joining Madonna on her halftime show at the February 5 Super Bowl in Indianapolis.
Apparently for the past two weeks Cee Lo has been traveling to New York to practice with Madonna. And he is expected to bring a new sound to some of Madonna's classic hits!
To be confirmed…
Madonna 2012 Tour Dates
We just got some new dates for Madonna's upcoming 2012 world tour in Russia.
Keep in mind that they haven't been confirmed yet!
04 August 2012 – Kiev, Ukraine at the Olimpiyskiy Stadium
07 August 2012 – Moscow, Russia at the Olimpiyskiy Arena
09 August 2012 – St. Petersburg, Russia at the SCC Arena
Thanks Crawl.
Moment Factory's Sakchin Bessette on Madonna's Super Bowl performance
Moment Factory's Creative Director, Sakchin Bessette talked to eSpot about Madonna's upcoming Super Bowl performance…
It should be quite innovative, quite fun and theatrical as usual.
We need to set up the whole field in 7 minutes, then do a 10-minute show and take it down in only 7 minutes before the game starts again. That creates a lot of challenges for the project.
Thanks AgeuHabacuque!
Transcript by Madonnarama
Beth Ditto: Call me Madonna!
Beth Ditto was "over the moon" to hear she had inspired Madonna and revealed that she now wants to write songs for her.
The Gossip frontwoman revealed that she would love to write for the iconic pop star and recalled her excitement after discovering that she cited her material as an influence for her new album MDNA.
Ditto told the NME…
I was over the moon when I heard that. I got a fire in my ass about wanting to write for her. I was like, 'Get on the horn and call me, Madge! Does anyone have Madonna's phone number? Oh hold on, no-one does.'
DJs Sean and Anthony Souza working with Madonna
Carlos Souza, a stalwart in Valentino's press organization, is one proud papa. His two sons — London-based photographer Anthony, 25, and Sean, 28, a yoga teacher who splits his time between Brazil and England — are budding DJs who have caught the ear of Madonna. The brothers spun house music at New York's Boom Boom Room following the Ziegfield premiere of her film "W.E.," and they may accompany her on a forthcoming tour for after-party duty. "They're thrilled, and she [is] very protective of them," Souza related on Tuesday.
Madonna bringing gay to the Super Bowl
According to the NY Daily News, Madonna is "bringing gay to the Super Bowl." That's what they overheard one of her dancers say at the premiere party for Her Madgesty's "W.E." at Top of the Standard on Monday night.
Madonna told them she's "extremely nervous" about the big game, but looking forward to singing her new song, "Give Me All Your Love," and some "oldies but goodies."
Fabien Baron filming Madonna
One of our readers, @ameurb, pointed out that Madonna was being filmed by Fabien Baron at the premiere of W.E. in New York.
Have a look…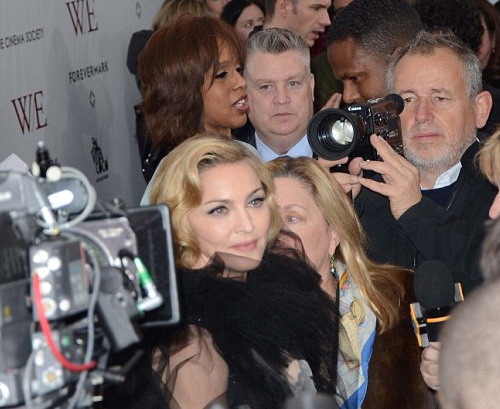 M.I.A. and Twitter
M.I.A. had some fun on her Twitter account the other day…
stuck in immagration for ages in NYC , had to pull out the super bowl thing

i asked madonna if she was gonna show her tits , she said naaa everyones seen em

the sex book was crazy tho a sex tape before the time of sex tapes

sosz im not pulling out "of" the superbowl thing . "i pulled out the super thing"..like to get a free pizza, i say heyyyyyyyyyy super bowl!

wearin the tightest jeans to rehersal so theres no room for compramising positions

Madame X is available in Box Set, CD, Vinyl and Cassette!
Get your copy HERE!