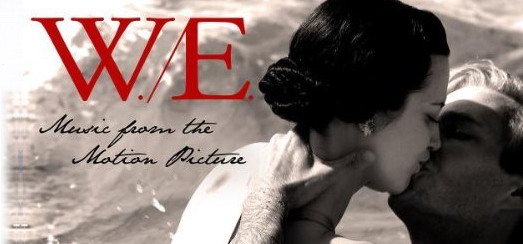 Amazon just updated their website and now has the incredible W.E. soundtrack by Abel Korzeniowski up for pre-order.
Pre-order the digital version on amazon.com and the CD version on amazon.co.uk
Release dates:
31 Jan 2012 – USA (Digital version)
06 Feb 2012 – UK (CD version)
Tracklist…
01. Charms – Abel Korzeniowski (4:03)
02. Duchess Of Windsor – Abel Korzeniowski (3:09)
03. Revolving Door – Abel Korzeniowski (4:19)
04. I Will Follow You – Abel Korzeniowski (2:32)
05. Abdication – Abel Korzeniowski (5:22)
06. Six Hours – Abel Korzeniowski (3:30)
07. Brooklyn Faces – Abel Korzeniowski (4:53)
08. Evgeni's Waltz – Abel Korzeniowski (3:34)
09. Satin Birds – Abel Korzeniowski (4:29)
10. Letters – Abel Korzeniowski (4:19)
11. Dance For Me Wallis – Abel Korzeniowski (3:08)
12. Masterpiece – Madonna (3:58)
Have a look at the cover…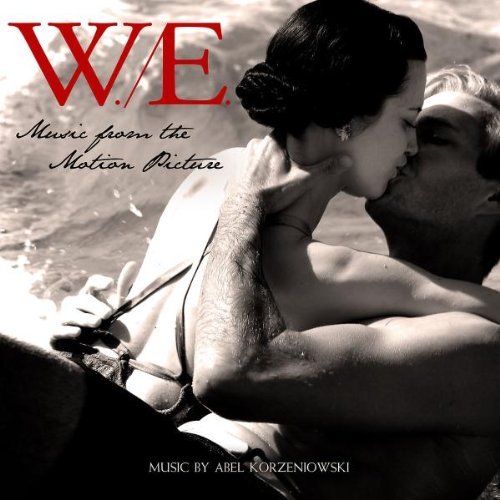 Here is the official press release…
The Golden Globe nominated music from Madonna's upcoming film W.E. composed, orchestrated and produced by Abel Korzeniowski , which also includes Madonna's Golden Globe award winning song "Masterpiece", is scheduled to be released digitally on Interscope Records on January 31st, it was announced today. W.E. which was directed, co-written and produced by Madonna and distributed by The Weinstein Company is scheduled to be released in February.

The score was recorded in April 2011 at the famed Abbey Road Studios in London with a 60-piece orchestra conducted by Terry Davies including piano, violin and viola solos.

The Polish born Los Angeles based Korzeniowski previously wrote the original score for the Tom Ford film A Single Man for which he also received a Golden Globe nomination.

"The prevailing sense of obsession was what inspired me in W.E. — the irrational compulsion to sacrifice everything and anything for love – a love that could easily be just an illusion. In my music, I wanted to reflect those powerful and conflicting emotions through a web of melodic themes, which relentlessly repeat and constantly swing between despair and sorrow, and hope and joy," commented Korzeniowski.

"W.E." tells the story of American divorcee Wallis Simpson (Andrea Riseborough) and England's King Edward (James D'Arcy) who abdicated his thrown to be with the woman he loved. It is considered one of the greatest love stories of the 20th century. The story is told through the eyes of a modern day New Yorker Wally Winthrop (Abby Cornish). Composer Korzeniowski masterfully and seamlessly bridged the two unique worlds of Europe in the 30's and 40's and the contemporary Manhattan environment of a woman lost in her dreams of the perfect love.

In addition to Korzeniowski's magnificent score, the soundtrack includes the original song "Masterpiece" composed by Madonna, Julie Frost and Jimmy Harry and sung by Madonna which is played during the end credits of the film. It will also be included on Madonna's upcoming solo album for Interscope, MDNA, which is scheduled for release this spring.

Madame X is available in Box Set, CD, Vinyl and Cassette!
Get your copy HERE!