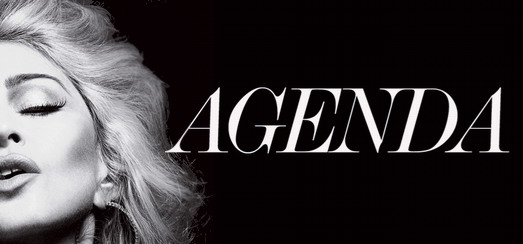 Mark your calendars, here are more news tidbits on Madonna's upcoming album, the 2012 world tour and the promo campaign…
2 Feb 20120: Madonna will attend the Super Bowl press conference
3 Feb 2012: Release of "Give me all your luvin'"
7 Feb 2012: Official Tour and ticket sale dates announcement
2 Apr 2012: Tentative release date for "M.D.N.A" for Europe
3 Apr 2012: Tentative release date for "M.D.N.A" for Canada
14 June 2012: Madonna performs in Milan at San Siro
16 June 2012: Madonna performs in Florence at the Stadio Artemio Franchi
14 July 2012: Madonna performs in Paris at the Stade de France
21 August 2012: Madonna performs in Nice at the Charles-Ehrmann stadium
M.D.N.A. will come in two versions: normal and special edition.
We can also add that no collector edition is planned at the moment.
Madonna will be featured on the cover of The Advocate, an American LGBT-interest magazine.
The 2012 tour will kick of in Tel Aviv.
Rumour has it Madonna is due to land in Israel this weekend for a short and personal visit.
Sources: HMV.com, Boy Culture, Polydor/Interscope, Live Nation, AP, Walla, Derek and Madonnarama

Madame X is available in Box Set, CD, Vinyl and Cassette!
Get your copy HERE!