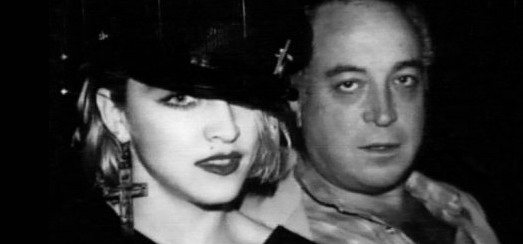 Sire's Top 100 Hits
This week's Billboard Magazine features an interview with Seymour Stein…
You signed Madonna from a hospital bed. Were you actively involved in her records?
I signed her because I believed in Mark Kamins, who I thought was the greatest DJ, and he wanted to be a producer. So I gave him some money to bring me an artist and the third or fourth thing he brought me was Madonna. And yes, I was very involved in the beginning. Then I realized, "This woman is smarter than all of us. Just get out of her way."

By then Sire was owned by Warner Music Group. How did Madonna move from Sire to Warner?
In the past, Mo Ostin had tried to stop me from signing artists. Sometimes he was right when he stopped me from making a deal, often he was wrong. Nesuhi Ertegun was heading up Warner International, so I called him up and told him about wanting to sign Madonna but was having trouble getting the money to do the deal. He said, "My brother [Ahmet] tells me you are in the hospital. Just listen to the doctors and I'll give you what you need to sign her."
He gave me the money to sign Madonna. I remained very involved with Madonna until events at Warner Music Group in the mid-1990s aw me wind up as president of Elektra, working with Sylvia Rhone.
Billboard also published Sire's Top 100 Biggest Hits and Madonna has 33 entries, including the number one spot. Have a look…


Madame X is available in Box Set, CD, Vinyl and Cassette!
Get your copy HERE!