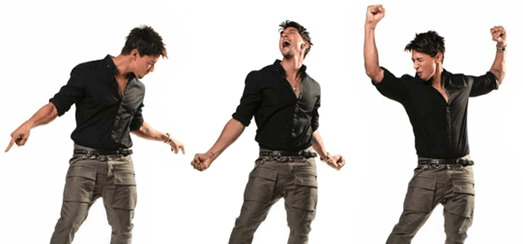 Tour director extraordinaire Jamie King gave an interview to the Los Angeles Times in which he tried to remember exactly, who was the last artist he danced for.
He was neither injured nor burnt out at the time — he'd just become increasingly consumed with one-off choreographing and directing projects.
Finally, he says…
"Madonna!
It was her.
She wanted me to dance in her 'Human Nature' video.
I didn't want to do it, but she begged."
King has conceived and directed Madonna's last three stratospheric tours.
"If you can make it all — and that means the stage moves, the choreography, the costumes, the lighting — be a reflection of that artist, you've done your job correctly.
Because the fans will really understand the show."
Next month, even more of King's oversize movement collaborations with Cirque du Soleil performers and crew will be visible during Madonna's high-exposure Super Bowl performance.
He says slyly…
"There'll be some magic"
source: latimes

Madame X is available in Box Set, CD, Vinyl and Cassette!
Get your copy HERE!