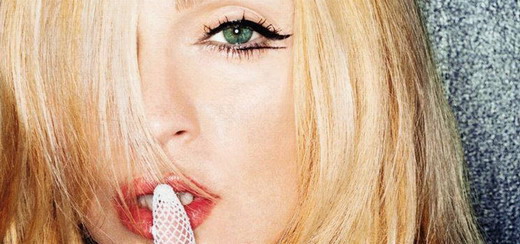 Madonna performing in Zurich
During their recent trip in Gstaad, Brahim Zaibat apparently told some reporters Madonna will be performing in Zurich, Switzerland, on 17 June 2012 at the Letzigrund stadium.
To be confirmed…
Madonna not coming to South Africa… for now
Madonna will not be coming to South Africa for a concert tour in 2012, Big Concerts revealed on Tuesday, quashing rumours that had been circulating on Twitter and Facebook.
Big Concerts MD Attie van Wyk, told Die Burger…
All I can say is that she will definitely not be coming to South Africa in 2012.
Madonna and Angelina Jolie are doing just fine
According to the latest rumours, Angelina Jolie recently bashed Madonna and her latest movie W./E.
Both reps told Gossip Cop it's "totally fabricated" nonsense and that there's been absolutely no tension between her and Madonna – about their movies or otherwise.
DJ Paul Oakenfold and the Super Bowl
Paul Oakenfold won't be at the Super Bowl with Madonna upcoming February. He told the Honolulu Pulse…
I will not be working with "M" at the Super Bowl — that's her stage; however, working with her in the studio and opening up for her on tour, she made a big influence on me and on my work. In my opinion she is the most complete artist I have ever worked with. Over the years we have nurtured a mutual creative friendship, which for me is the basis of why we work so well together.
Rosie O'Donnell talks Madonna and Lady Gaga
In a discussion with Michelangelo Signorile for the Huffington Post, Rosie O'Donnell talked about Madonna…
You told me on my show [on Sirius XM] how you still can't quite believe it when you're having lunch with Oprah. You still have to pinch yourself, since she is such an icon. But with Madonna, it's like, oh, we're old pals, no pinching there. Explain that.
First of all, Madonna and I are the same age. Oprah is ten years older than me. I was 25 years old when she started the show. She was 35 years old. She was an overweight black woman from the South and she was taking on the legacy of Phil Donohue and no one gave her a chance — and look at what she did and became. She was formative in my life and brain. Madonna is my age. I don't have that big sister reverence of looking up to her. We're very good friends. I just saw her new movie, "W.E." and it's amazing. It's a brilliant piece of work. She is probably the most talented person I have ever met in my life. You don't get to be Madonna in this lifetime without an immense amount of talent and I think when people see this movie, that not only did she write and direct but she produced it as well, they're going to be shocked. She's a meteoric, once-a-generation type talent and she's a pretty phenomenal human being as well.

You were tweeting while watching Lady Gaga's Thanksgiving special and you were quite blown away by it.
I never really followed her too much. Again, I'm 49. I have children. I'm going to games. I'm listening to your show when I pick my kids up from school. I was never on the Lady Gaga train. Not that I didn't like her but I just didn't pay a lot of attention. But then my children were like, "Mom" — especially [16-year-old] Parker — "you should listen to the lyrics." And then, actually, Madonna said to me she saw her with [her daughter] Lola, and she said, "You should see her in concert Ro. She's pretty amazing." And I was like, "Really?" And then I heard her on Howard Stern and I was totally impressed by her in every way. I watched the special, and I know she produced it as well, and it was, I thought, glorious. I think she's a force to be reckoned with and really impressive. Never met her — would love to meet her.
Alex Magno: Madonna is a perfectionist
Choreographer Alex Magno who currently is appearing on Indian dance television show "Dance India Dance" talked about his experience working with Madonna…
Madonna is a perfectionist. During the Girlie tour, she wasn't married, and didn't have any kids. But during my second stint with her [Drowned World Tour], her life was completely different. She was more balanced. Her greatest quality is what she demands from you and from herself. She's the first one to come in and the last one to leave.
Tracy Young and Madonna
DJ Tracy Young shares her thoughts on Madonna with EDGE Boston…
Madonna and I have an awesome and very cool connection.
It was very special for me. I have a great deep respect for Madonna.
We have that relationship where I expect it to end and for her to move on.
There are a lot of people out there that I'm sure she wants to work with – and then she'll call again.
Superstar Madonna
The EBS University of Economics and Law in Wiesbaden, Germany, ran a survey among 2000 people where they were asked to name the superstar that first came to mind.
Madonna was ranked third and came after Michael Jackson and German football coach Beckenbauer.
Interesting detail of the survey: 82% of the celebrities were from the music industry, followed by sports, film and television.
Spotify and Madonna
Streaming music site Spotify has released its list of this year's most-played tracks on the site. Madonna's "Like a Prayer" came 100th on the list.
Best Christmas Pop Songs of All Time
MTV made a top 12 of the "Best Christmas Pop Songs of All Time". Madonna's "Santa Baby" made the list…
Cooing and gushing about what she wants from her Santa Baby for Christmas is an incredibly decadent idea full of incredibly lavish gift ideas. Pretend like there's no recession, blast this one and imagine a world where cars and jewels are totally affordable Christmas gifts.
Jessica Chastain, Like a Virgin and Madonna
Back in August, Madonna awarded Jessica Chastain with the 2011 Gucci Award for Women in Cinema.
She recently had a chat with movie website The Film Experience and talked about Madonna…
The first song I always think of is "Like a Virgin" [Laughs] I remember being a little girl and watching that music video. My aunt was obsessed with Madonna. I remember learning to dance and it being so inappropriate. I didn't even know what it meant "like a virgin" but I remember the dance moves and "touched for the very first time", all of that stuff!
There's something about Madonna. I look at her now and her whole career and all of the incarnations she's had and forms of self expression and it's so empowering, especially for a woman. I look at her and think if I could have a smidgeon, a small percentage of the power she has within herself, the strength and desire to tell a story through song, through film? That's what i aspire to.
Madonna adored "It's a Wonderful Life"
Madonna grew up wishing beloved actor James Stewart was her real father because she adored him in festive film It's A Wonderful Life.
The pop superstar admits she always makes time to watch the Christmas-themed classic during the holidays – and it always takes her back to her childhood.
I love the message of it; I think it's so beautiful. I grew up wishing that Jimmy Stewart was my father. The story of wanting it all and having it all and then losing it all and then realising what's important, it's like Dorothy in the Wizard of Oz – 'There's no place like home'.
It's kind of corny and cliche but, to me, it's a classic story that stands the test of time. I love it. I cry every time I see it.
Madonna Agrees to Pay Malawi Charity School Employees
Pop star Madonna has reached agreement to pay the salaries of eight sacked school employees in Malawi who sued her over unpaid benefits and unjustified sackings after the collapse of her schools project.
The group of sacked workers included chief executive Anjimile Oponyo.
The singer contested that there was nothing unfair about the termination of the employees' contracts, which was necessary due to genuine economic reasons.
The staff had claimed that they were being forced to sign a discriminatory termination agreement which was "unfair and unconstitutional".
The industrial court in Blantyre however told Madonna to pay up.
Madonna had planned to build a $15 million school for girls, Raising Malawi Academy for Girls (RMAG), in Lilongwe Malawi three years ago, but the project was cancelled amid allegations of mismanagement including excessive spending on offices cars and golf membership. An audit found $3.8 million had been squandered.
Madonna, who has adopted two children from Malawi, announced in January 2011 that she was overhauling her plans for Malawi.
She said she wanted to build more community schools that would reach out to more girls than the academy, which would have offered scholarships to 500 girls from impoverished backgrounds.
However, she has not followed up her latest plans and her charity has been inactive in Malawi for more than a year.
Source: Malawi Today

Madame X is available in Box Set, CD, Vinyl and Cassette!
Get your copy HERE!