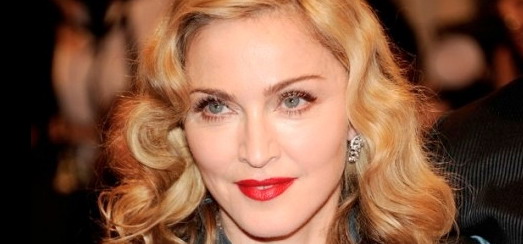 So Madonna is back in the studio. After performing for nearly five years without a new record, her Madgesty has a three-album deal with Universal Music Group's Interscope. Madonna broke off her relationship with Warner Music Group in 2007 following a disagreement with Edgar Bronfman and signed with Live Nation for a megabucks "360 deal" that covers touring and merchandise. She'll l continue to tour with Live Nation but has the deal with Interscope at a base of $1 million per album.
A source said…
It's just about keeping relevance so that she can tour.
She is still in the demo phase, but the idea is to get the first album out early next year.
Other artists signed to Jimmy Iovine's Interscope include 50 Cent, Sean (Diddy) Combs and Lady Gaga. But 50 Cent wasn't sounding that happy about having Madonna as a stable-mate. After working on new single, "Girls Gone Wild," he tweeted on Monday…
Now Madonna's single is called Girls GONE WILD. This is some bull[bleep].
Source: The New York Post

Madame X is available in Box Set, CD, Vinyl and Cassette!
Get your copy HERE!