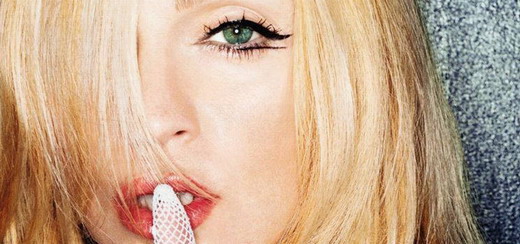 Madonna's advice to Lola
The official Material Girl Collection Twitter account just tweeted a quote from Lola…
"The best advice my mom has given me – is you have to be comfortable in what you wear." – Lola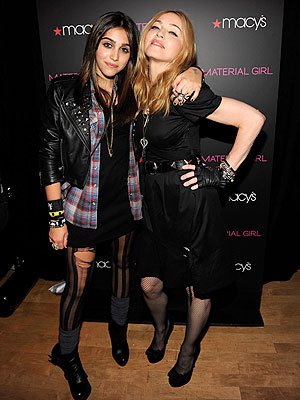 W.E. UK Premiere Contest
The official Facebook page of Madonna's movie W.E. is currently hosting a competition for the London preview screening…
Head to the "WIN TICKETS!" tab on the left and enter our competition to win yourself a seat at an exclusive London preview screening in January!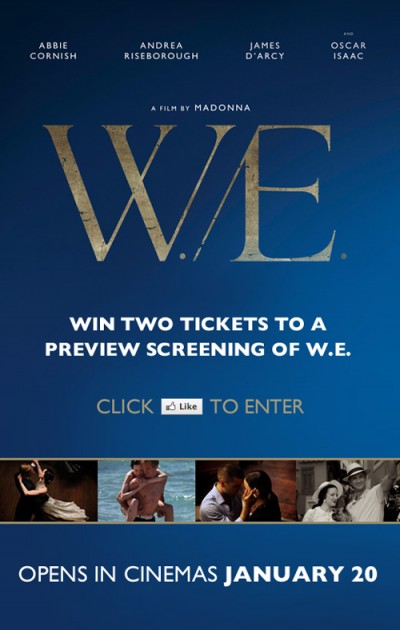 Shoe designer John Fluevog and Madonna
When shoe designer John Fluevog sent pop-goddess Madonna a pair of his handcrafted shoes back in 1990, he never expected she would pay her respects by whipping them out of the box and putting them on during a scene in her infamous, sex-fuelled film Truth Or Dare.
"Yah like 'em?!" she said, as she flirted with the camera, showing off the pink platforms.
At the time, it was a massive publicity break for the respected, but still little-known, Canadian designer. Yet, to this day, Fluevog says he's never watched the movie.
During the grunge-fuelled music era of the '90s, Fluevog's Angel Boots became the shoe du jour for rockers looking for accessory options to complement their laissez-faire attire and attitude. Madonna was at the height of her rebellious period when she chose to sport those powerful pink Fluevog platforms during Truth or Dare (1991).
He says he rarely tells the story of how Madge ended up with a pair of his kicks.
I don't really like giving away shoes. It's not what I do. This is a business.
One night I was watching (Madonna) on one of those American talk shows. She was being very naughty, talking about spankings and saying all of these silly things. I thought, this is a game player. Her whole thing is a game. She needs a pair of my shoes.
Through a connection Fluevog had to one of the Queen of Pop's stylists in New York, he boxed up a pair and sent them Madonna's way.
I never heard back. Not a thank you, not anything. Then, one day, someone told me she wore them in the movie . . . I didn't like Madonna's game. I found it annoying, but I respected what she was doing.
The movie moment was a game-changer for Fluevog.
Things exploded for us. I was just this kid from Burnaby and it was all a bit of shock to me, but I've never taken the company public or gotten outside financing. I never wanted anyone telling me what to do.
indieWIRE's Golden Globe predictions
indieWIRE made a few predictions for the 69th Golden Globe Awards and wondered how they'll handle Madonna's "W.E." Critically panned or not Can the Hollywood Foreign Press Association really resist throwing Madge a bone or two?
According to indieWIRE, Madonna's movie could be nominated for the following categories…
Best Supporting Actress:
9. Andrea Riseborough, "W.E."

Best Original Score:
5. "W.E."

Best Original Song:
10. "Masterpiece" ("W.E.")
Full list available at indieWIRE
Piaget, Madonna and Diamonds
Madonna is no stranger to diamonds, so i's fitting that luxury diamond jeweler and watchmaker Piaget hosted the recent VIP screening of W.E., the Material Girl's directorial debut.
The diamondiferous event took place Monday at the Museum of Modern Art in New York. Representatives of Piaget worked with Madonna's stylist to pick out the best diamond accessories for the singer's big evening.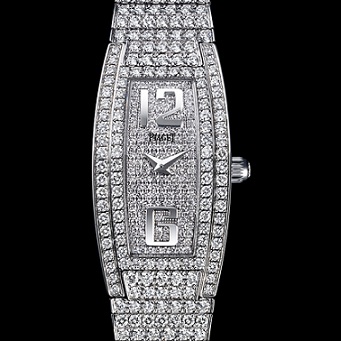 The big winners? Piage's Limelight Tonneau watch, which features 980 brilliant-cut diamonds set in 18 karat white gold, and Piage's Possession white gold and diamond bracelet.
It seems that Piaget can supply more than jewels – the jewelry company also put out cupcakes, each of which was decorated with the words "Congratulations M."
Discover Valentino Garavani's Virtual Museum
Fashion designer Valentino Garavani create his virtual Museum.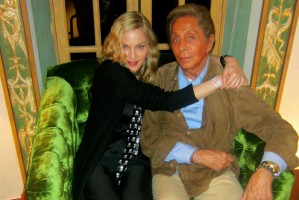 Here's what Madonna's official website posted…
Madonna's friend and famous designer Valentino Garavani has worked with Giancarlo Giametti to create the Valentino Garavani Virtual Museum.

Valentino is the first international fashion designer to curate a permanent exhibition of his work in a digital form, which showcases nearly 300 dresses and boasts a media library of 5,000 images including sketches, illustrations, advertising campaigns and more.

Visit www.valentino-garavani-archives.org to download the desktop application and experience the museum for yourself!
Madonna auctions for charity
BID 2 BEAT AIDS is Lifebeat's annual auction of signed and rare celebrity memorabilia and exclusive, one-of-a-kind VIP experiences. Amongst the items on auctions are two Madonna lots:
– BID 2 BEAT AIDS Madonna Ultimate Fan Pack – 27 Promo Items (click here)
– BID 2 BEAT AIDS Madonna Signed Lotsa de Casha Book (click here)
Madonna and Mick Rock
As part of its ongoing passion for music and an extension of its "Symmetry Live" concert series, "W Hotels Worldwide" today unveils "ROCKED", an exclusive traveling exhibition shot and curated by legendary music photographer Mick Rock.
Some of Rock's favorite "Symmetry Live" images will be featured in the "ROCKED" exhibit alongside his iconic photographs of Madonna amongst others.
For updated information on the "ROCKED" tour, please check out www.facebook.com/whotels.

Madame X is available in Box Set, CD, Vinyl and Cassette!
Get your copy HERE!