Kathy Griffin goes Madonna
Out magazine crowned Kathy Griffin "Entertainer of the Year" and chose a Madonna inspired shot for her own cover. Have a look…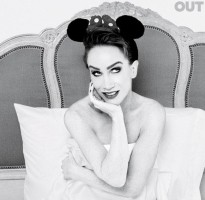 Madonna to appear on The Rosie Show
Rosie O'Donnell is back on television with her own show "The Rosie Show", airing on OWN: Oprah Winfrey Network.
During one of the live shows an audience member asked if Madonna would be appearing on the show. Rosie confirmed and also let us know it should be sometime in December/January.
A small Venue in Hamburg?
According to the German newspaper BILD a concert is planned in Hamburg for summer 2012 – but not an open air, instead it's said that Madonna plans to play at a smaller venue, the o2 World for approximately 12,000 fans – Thanks to Margit.
Madonna to perform in Amsterdam
Madonna fansite MadonnaUnderground mentioned the brand new Ziggo Dome in Amsterdam as a possible venue for Madonna's upcoming 2012 tour. Nothing official has been confirmed yet by Live Nation. Stay tuned…
The Material Girl Christmas Tree?
CharityBuzz currently has "The Material Girl" tree – inspired by the original Material Girl – on auction. 100% of funds raised from this auction will benefit the Make-A-Wish Foundation®.
For more info, click here…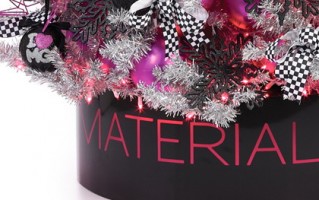 Madonna and Steven Meisel
Juxtapoz is reminding us of the incredible Madonna and Steven Meisel collaboration during Sex.
The creative partnership and deep friendship between pop-diva Madonna and fashion photographer Steven Meisel began nearly three decades ago and has produced a diverse and compelling catalogue of iconic images and magazine spreads. In this photo, Meisel places the sexual duality of Madonna's persona on full display, contrasting her masculine strength with her feminine curves to create an image of pure sexual magnetism.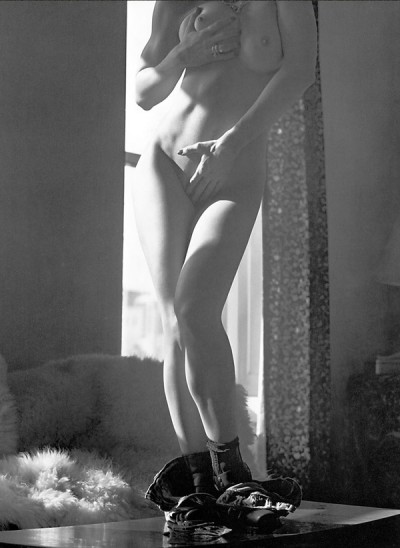 W.E. postponed?
Madonna's movie W.E. release was planned for 22 December in the Netherlands, but has been pushed back to 15 March 2012, according to Madonna fansite MadonnaUnderground.
Distributor Dutch Film Works wants to promote it the best way they can, but because of the many movies in the cinema at this time and no word on the official movie poster and trailer, DFW prefers to postpone it to March so it can get all the attention in deserves.
According to The Hollywood Reporter, Weinstein Company has also decided to delay the official US release in theaters until 2012, witht he exception of a one week limited release on December 9th.
Madonna and Elton John
Pud from Madonna Scrapbook posted a video of the infamous Madonna and Elton John "nipple-shot" at the 14th Annual Brit Awards. Have a look…
Madonna featured in Ken Regan's latest book
The book "All Access: The Rock 'N' Roll Photography Of Ken Regan" is available at Amazon (USA & UK).
Madonna is featured in the book. The photographer explained how he met the queen of pop…
"I was in Los Angeles to photograph her for the first time for People Magazine. It was during the beginning of her career in 1985, her first album and the film "Desperately Seeking Susan" had just come out. I arrive at the Mondrian Hotel, I get into the elevator, and at the very last moment a hand blocks the door. A woman gets in, and guessing by her looks, I think she's an escort, and I'm waiting for her to make an offer. Later, when Madonna came to my room for the photo session, I realized that she was that escort! These photos taken in a gym ended up on the covers of 26 magazines."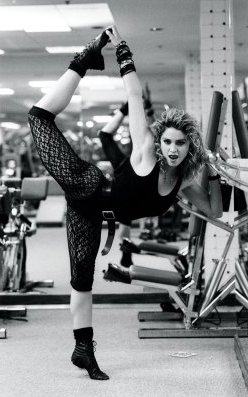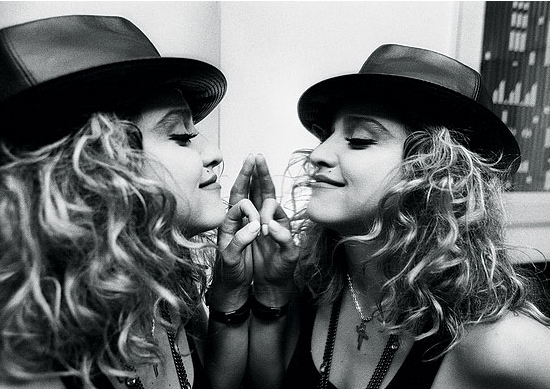 Who does it best: Madonna or Elena Udrea?
Romanian minister Elena Udrea recreated the 2008 Vanity Fair cover featuring Madonna for Tabu fashion magazine.
Inside the magazine the 37-year-old sees how she measures up to other powerful women such as Cleopatra, Jackie Kennedy, Margaret Thatcher Eva Peron and Madonna by donning outfits inspired by them.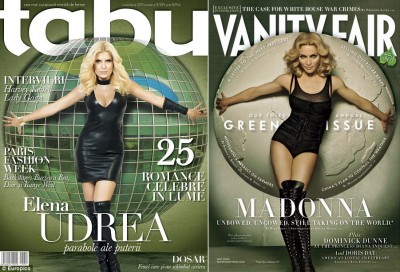 Madonna and Birhan Woldu
Birhan Woldu became one of the most recognized faces and forms of the late 20th century when her skeletal image was used at the end of 'Live Aid' to globally publicize famine in Africa.
Twenty years later Birhan once again became a symbol of hope for Africa when she appeared on stage at Live 8, beaming as Madonna hugged her in front of millions. But what is the true story?
Harvey, who travelled with Birhan from Africa to London for Live 8 and has had unlimited access to her story since then, tells Birhan's life story from the days when her father literally carried his daughter across Africa on an epic journey to life, to Live Aid and the years of struggle between to the present day.
Book available at Amazon (USA & UK)
Madonna – Most Attractive Woman of the Week
Hello! magazine is looking for the "Most Attractive Woman of the Week".
Vote for Madonna, here!
What do you think of Madonna's fashion sense?
Sky Living is currently running a poll asking its readers what they think of Madonna's fashion.
Vote here…
Madonna and the Vionnet revival
Madeleine Vionnet, the French designer called "an architect among dressmakers", invented the bias cut and drew inspiration from Greek statues for her famous pleating, closed her business in 1939.
The revival of the famous French haute couture brand happened at the hand of an unlikely suitor, Matteo Marzotto, the Italian textile and fashion magnate, who worked for 15 years at Valentino.
It is Madonna, who has done the most for this new-old name, wearing it on the red carpet for the premiere of her upcoming film "W.E.", about the Duke and Duchess of Windsor. Four original Vionnet gowns were also remade for the film.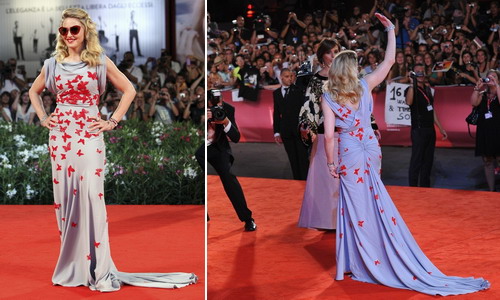 Madame X is available in Box Set, CD, Vinyl and Cassette!
Get your copy HERE!