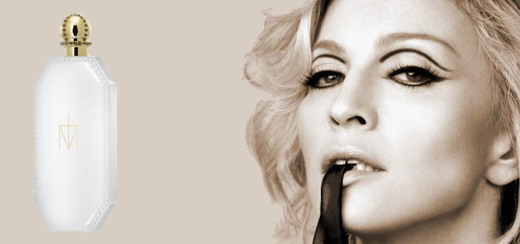 Coty Prestige, a division of Coty Inc. – the world's largest fragrance company, will launch Madonna's first fragrance "Truth or Dare by Madonna".
The agreement with Coty marks the first time Madonna, the top selling female recording artist of all time, with more than 300 million records sold worldwide, will launch a fragrance.
Madonna stated…
I have always been obsessed by fragrance and for years wanted to create something personal that was an expression of me, but that other people could relate to as well.
Something classical and timeless and yet modern. My oldest memory of my mother is her perfume. I carry it with me everywhere.
She always smelled like gardenias and tuberose, an intoxicating mixture [that was] feminine and mysterious. I wanted to re-create this scent, but with something fresh and new about it as well. Something honest and yet daring – hence the name Truth or Dare.
Madonna will be featured in a global print, television, and online marketing campaign produced in collaboration with Fabien Baron of Baron & Baron who she has worked with on many projects including "Sex," her renowned 1992 pictorial essay on sexuality. Mert Alas and Marcus Piggott shot the print ads. TV has not yet been filmed.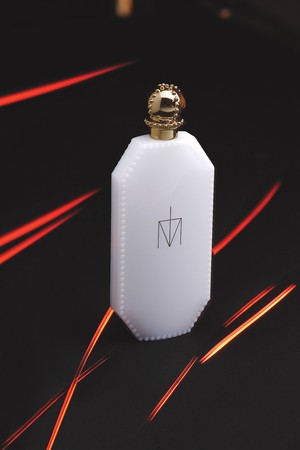 Fabien Baron also designed the gold logo for the fragrance, which consists of an M with a cross sitting on top of it and said…
The design of the bottle is meant to feel luxurious and iconic. In Truth or Dare, there is naughty and nice. The white of the bottle and M symbol are links to truth, purity and spirituality, while the beading detail, which adds a tactile feeling, taps into the dare side and gives the bottle a raw edginess.
Bernd Beetz, CEO, Coty Inc said…
Madonnana is the marquis addition to Coty's unrivaled brand portfolio and further establishes us as cutting edge leaders in the global beauty industry. We are thrilled to embark on this new venture with Madonna, a global icon with unprecedented star power and cultural relevance.
Michele Scannavini, President at Coty Prestige stated…
Madonna is an artistic phenomenon whose vision has helped define the cultural zeitgeist for nearly three decades. Her fans around the world have an unparalleled devotion and will be eager to experience a unique, and more personal, materialization of her talent.
Truth or Dare by Madonna will be a signature floral fragrance. Its unique blend of narcotic florals, balanced with addictive woods and vanilla, creates a scent that is timeless, yet contemporary, simultaneously dark and light. The bottle plays up the Truth or Dare duality – a classic and sophisticated shape, with modern and edgy detailing.
The scent in the U.S will be a Macy's exclusive will debut March 26. 2012 It will roll out to international markets beginning in May, adding up to approximately 20,000 doors worldwide, including the U.K., France, Asia, the Middle East and travel retail.
"Truth or Dare by Madonna" will be available in a 75ml EDP ($68 / euro 62), 50ml EDP ($55 / euro 46), 30ml EDP ($39 / euro 35), Body Lotion ($28 / euro 22), and Shower Gel ($24 / euro 21).

Madame X is available in Box Set, CD, Vinyl and Cassette!
Get your copy HERE!