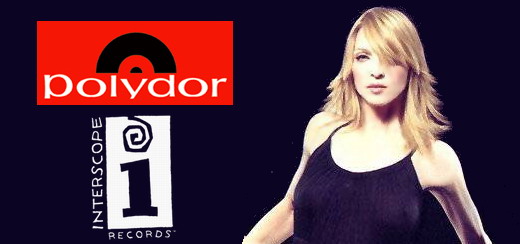 Update: Interscope Records, an American record label owned by Universal Music Group, will be releasing Madonna's new album in the US territory.
—
Back in September, Live Nation and Universal Music announced their collaboration and soon the rumours about Universal Music releasing Madonna's 2012 album started.
Now it's official, Madonna's upcoming album will be released in France by Polydor Records, a record label owned by Universal Music Group. Polydor is also the label for other artists such as Lady Gaga and Janet Jackson.
Polydor France teased its followers on Twitter with the following tweet :
A huge international artist will be releasing it's upcoming album with Universal – Polydor in France. More info soon! Any ideas?
Afterwards they confirmed who it was by posting a YouTube link to Madonna's song "Frozen".
Stay tuned for more info…
Thanks Filip

Madame X is available in Box Set, CD, Vinyl and Cassette!
Get your copy HERE!