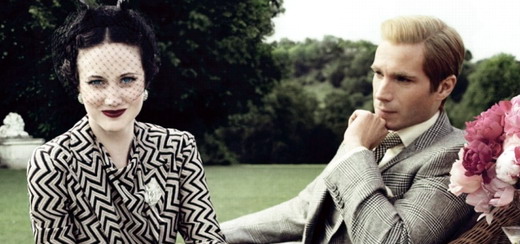 The trailer for Madonna's second directorial effort, "W.E." has just surfaced, and it seems safe to assume that it's going to be a solid movie.
W.E. is skedded for a December/January World release, and despite mixed reviews, fans are still hoping that it'll be pretty decent, based on all the early information that's surfaced so far. That said, there hasn't been a trailer that really showed off what the movie's going to be like. Until now, that is. Oh, and it looks great.
This trailer gives a general overview to what the movie is going to be about. Not only that, but the footage looks pretty lush, too.
If nothing else, we certainly feel it's going to be a helluvalot better than Filth & Wisdom.
W.E., directed by Madonna and co-written with her friend Alek Keshishian (who directed Truth or Dare), focuses on two love stories: that of Wallis Simpson (Andrea Riseborough) and Britain's King Edward VIII (James D'Arcy), who gave up the throne to marry the twice-divorced American, and that of a contemporary New Yorker named Wally (Abbie Cornish), who falls for a security guard at Sotheby's and who identifies with that other, most sensational love affair of the 20th century. After Edward abdicated, in 1936, he became the Duke of Windsor. As his wife, Wallis automatically became a duchess, but she was denied the title Her Royal Highness.

Madame X is available in Box Set, CD, Vinyl and Cassette!
Get your copy HERE!