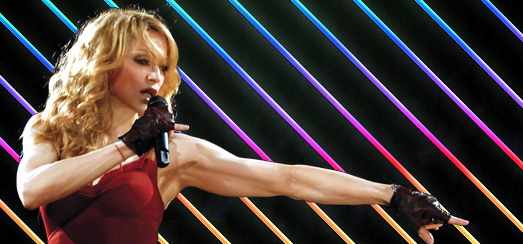 New auditions were held in London last Friday as part of Madonna and Smirnoff's Nightlife Exchange Project.
The auditions were packed with dancers of all types hoping for a chance to be a part of Madonna's next tour.
According to the Sun, Pineapple Dance Studios star Louie Spence has teamed up with the Smirnoff Nightlife Exchange Project to find Madonna's next backing dancer.
If you want to get involved, click here and follow the steps to upload your 60-second dance clip before October 10th, 2011.
Madonna will attend the Smirnoff Nightlife Exchange Project event in New York City on November 12th, 2011, and will pick one dancer to join her on her next tour!
Also, please note that Madonna.com launched a devoted YouTube Channel.
Visit it now and watch a selection of the collected submissions.

Madame X is available in Box Set, CD, Vinyl and Cassette!
Get your copy HERE!