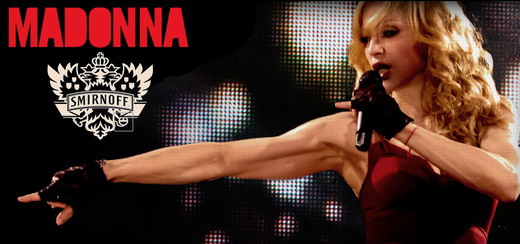 Madonna will attend the Smirnoff Nightlife Exchange Project event in New York City on November 12, it was confirmed by Live Nation Entertainment.
The event will include the search to find the most unique, and innovative dancer who performs in front of Madonna and her long-time choreographers, Rich + Tone.
The last dancer standing at the end of the epic dance-off has the chance of winning the coveted prize and becoming part of her official dance crew.
To kick-off the competition in Great Britain, Smirnoff are teaming up with well known Pineapple Dance Studios to host open audition filming on Friday 23 September between 12:00PM – 9:00PM at Pineapple Dance Studios, 7 Langley Street, Covent Garden, London, WC2H 9JA. Whether it's krumping, salsa, pointe, pop and locking, or lyrical, dancers are invited to put their skills to the test for the ultimate prize.
For those hopefuls unable to make the open audition filming, aspiring dancers are encouraged to upload a 60-second video of their most original routine by October 10 to be selected for one of the ten spots at the November live auditions.
Entrants must be 21 years old and over.
For details on the dance submission process and terms and conditions, visit Smirnoff.com

Madame X is available in Box Set, CD, Vinyl and Cassette!
Get your copy HERE!