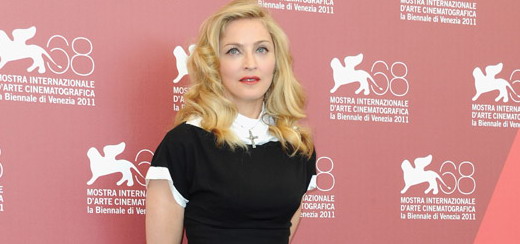 As we reported a few days ago, Belgian magazine Le Soir reports that they asked Madonna a question about how she feels about her adoring fans, including Lady Gaga.
According to the magazine, the singer-turned-director replied: 'As for Lady Gaga, I have no comment on her obsessions related to me, because I do not know if it is based on something profound or superficial.'
Liz Rosenberg has denied the quote, telling Mail Online…
"This is not true.
Madonna did not say anything negative about Lady Gaga during her press conference"
She also told E! News,
"I do know that [Madonna] has said many supportive things about Gaga over the years."
On another note, during the Venice Film Festival Madonna said "I absolutely loathes hydrangeas," after she was given a huge purple one — apparently not realizing her microphone was live.
She smiled thinly and thanked the fan who gave her the flower as she was promoting her movie "W.E." in Italy this week. But as she put it under the table, she told the person next to her she hates the flowers. "He obviously doesn't know that," she adds.
The news and video of the remark have gone viral online, with more than 1 million views on YouTube already — it's getting nearly twice as many "dislikes" as "likes."
A Madonna rep defended the star's preferences.
"She's entitled to like any flower she wants and she didn't want to hurt the feeling of the hydrangeas of the world.
No disrespect to the hydrangeas lovers of the world but she prefers different types of flowers."

Madame X is available in Box Set, CD, Vinyl and Cassette!
Get your copy HERE!