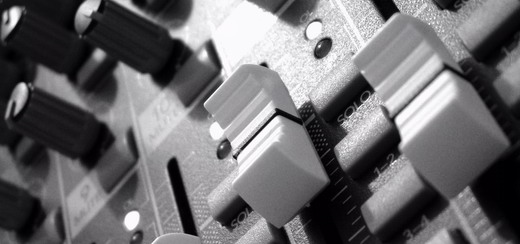 After having revealed the Madonna/Martin Solveig collaboration, Madonnarama just got some new exclusive info on Madonna's current recording sessions for the upcoming album.
Like we confirmed a few weeks ago, William Orbit is one of the producers of the album. Joining the William Orbit-team is songwriter and record producer Jean Baptiste Kouame who co-produces WØ tracks. Jean-Baptiste worked with plenty of big names including Kelis, Kid Cudi, Rihanna and Macy Gray.
During the "Ray of Light" and "Music" sessions, the wait between different recordings did take quite a while, because Madonna recorded all the demos before they could be reworked.
To be more efficient this time and avoid long waiting times between takes, William Orbit is using Charlene Ava as a demo vocalist. This way the creative process isn't interrupted and multiple demos with Ava's vocals are sent to Madonna, so she can make a selection without having to sing every single demo herself.
The background vocals might also include Charlene Ava's voice, alongside Nicki Richards, Donna DeLory and Orbit, but nothing has been decided yet.
Photographer Kevin Westenberg, who has shot plenty of celebrities and even Madonna backstage at Live8, has recently been working with William Orbit. He did take some studio pictures of the recording sessions that might be used in the future.
Finally there seems to be a lot of confusion about the W.E. soundtrack, and we would like to remind you that William Orbit's music is not used at all in Madonna's second directorial effort. The whole soundtrack has been composed by the amazing Abel Korzeniowski.
Stay tuned for more infos about Madonna's new album…
While many websites and forums might reproduce this news, remember you read it first at Madonnarama.com!
Big Thanks to InterestellarMan

Madame X is available in Box Set, CD, Vinyl and Cassette!
Get your copy HERE!