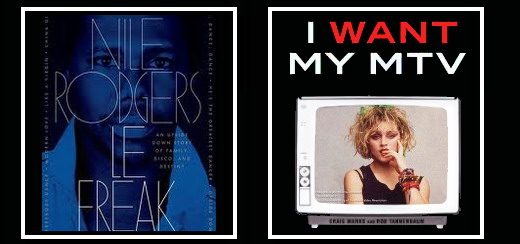 Madonna fans might be interested in two books:
• "Le Freak," by Madonna's "Like a Virgin" producer Nile Rodgers.
From the glamour of Studio 54 to the squalor of New York's Valhalla, and with a cast of bohemians, drop-outs, disco divas and the odd world-famous celebrity, Niles Rodgers tells his astonishing story including how he came to produce two of the most popular albums of all time – Madonna's Like a Virgin and David Bowie's Let's Dance. Order here.
•"I Want My MTV," a 608 pages oral history that has Madonna's picture on the cover and an entire chapter on her rise to video superstar, but no comments from Madonna herself. A Warner Bros. executive does remember a then-unknown Madonna barging into their offices on a skateboard and leaving a note on a product manager's door: "Sorry I missed you, because I'm going to be a star." Order here.

Madame X is available in Box Set, CD, Vinyl and Cassette!
Get your copy HERE!