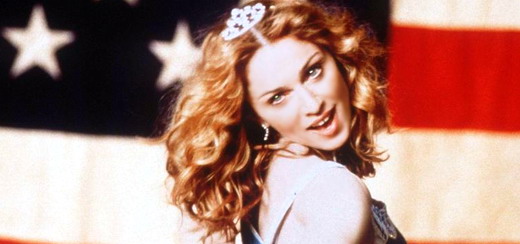 Rolling Stone recently polled their readers to come up with a list of the Worst Cover Songs of All Time.
They released the results yesterday.
Here's the list:
1. Miley Cyrus, "Smells Like Teen Spirit" . . . by Nirvana
2. Limp Bizkit, "Behind Blue Eyes" . . . by The Who
3. Madonna, "American Pie" . . . by Don McLean
→ Rolling Stone comments: Madonna got the new millennium off to a rather shitty start. In March of 2000 she recorded a cover of "American Pie" for the soundtrack to her romantic comedy The Next Best Thing. It's hard to say what critics hated worse: the movie or the song. She removed about half the verses to the song and what remained was really flat and lifeless. Later that year she released Music and we all forgave her. Thankfully, she hasn't gone anywhere near the Don McLean catalog recently.
4. Sheryl Crow, "Sweet Child O' Mine" . . . by Guns N' Roses
5. Britney Spears, "(I Can't Get No) Satisfaction" . . . by the Rolling Stones
6. Alien Ant Farm, "Smooth Criminal" . . . by Michael Jackson
7. Britney Spears, "I Love Rock & Roll" . . . which was made famous by Joan Jett & the Blackhearts
8. Avril Lavigne, "Imagine" . . . by John Lennon
9. Jessica Simpson, "These Boots Are Made for Walkin'" . . . by Nancy Sinatra
10. William Shatner, "Lucy in the Sky with Diamonds" . . . by The Beatles
Just a reminder…

Madame X is available in Box Set, CD, Vinyl and Cassette!
Get your copy HERE!