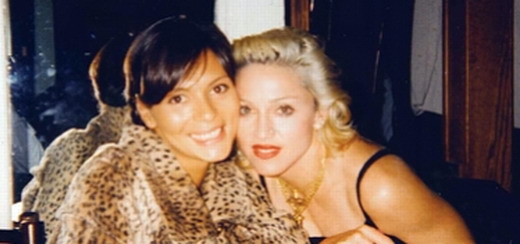 From M-Magazine
English singer, songwriter and pop-rap artist Betty Boo recalls her first encounter with Madonna during the Bedtime Stories era, in 1994.
She tells how Madonna wanted to sign her to Maverick Records and who — in her opinion — is the ultimate Queen of Pop…
The phone rang in my suite at The Royalton Hotel in New York: 'Hi, this is Madonna,' the voice said.
I thought it was one of my Boo-ettes playing a prank. But it wasn't. Madonna herself had heard I was in town and asked if I would like to go out to dinner.

Our connection was Seymour Stein.
He had famously discovered Madonna and signed her to his Sire Label.
Later, he signed me and, though she had said she was a huge fan of mine, I always took this with a pinch of salt.
After all, I was just a girl from Shepherds Bush who made records in her bedroom!

I took a taxi to her apartment and she answered the door.
I couldn't believe it — Madonna answering her own door? Even the Queen doesn't do that at Buckingham Palace.

Madonna and I had a drink in her amazing apartment and then we jumped in her limo to her favourite eatery.
It was packed full of Hip Hop and R 'n' B luminaries — this photo was actually taken by the late, great Tupac Shakur.
Madonna talked endlessly about music; she said she wanted to sign me to her new Maverick label.
This was so exciting and the idea of the two of us working together was a dream come true.

At the end of the evening she dropped me back off at my hotel and I gave her my leopard print jacket (the one I am wearing in the picture).
I was thrilled to see her wearing it a week later on MTV when she was promoting her Bedtime Stories album.

Shortly after this, sadly, my mum became very ill and I stopped recording to look after her.
When she died, I withdrew from the music industry for many years.
Madonna knew what it was like to lose a mother and was very kind to me.

Ever since, there's only been one Queen of Pop for me — Madonna will always be the best female artist of all time and I hope she never stops rocking.

Madame X is available in Box Set, CD, Vinyl and Cassette!
Get your copy HERE!