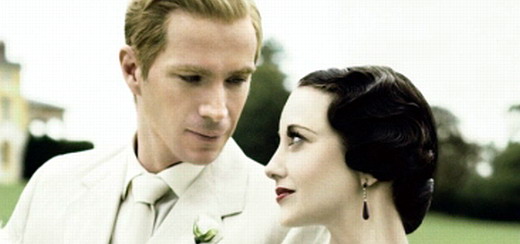 For her feature-length directorial debut, W.E., Madonna has drilled into the obsessively stylish saga of the Duke and Duchess of Windsor, whose romance rocked the British Empire and shocked the world. Naturally, as Krista Smith reports for Vanity Fair—and photographer Tom Munro confirms—the costumes had to be couture-perfect.
THE PICTURES by Tom Munro
THE ARTICLE By Krista Smith
W.E., directed by Madonna and co-written with her friend Alek Keshishian (who directed Truth or Dare), focuses on two love stories: that of Wallis Simpson (Andrea Riseborough) and Britain's King Edward VIII (James D'Arcy), who gave up the throne to marry the twice-divorced American, and that of a contemporary New Yorker named Wally (Abbie Cornish), who falls for a security guard at Sotheby's and who identifies with that other, most sensational love affair of the 20th century. After Edward abdicated, in 1936, he became the Duke of Windsor. As his wife, Wallis automatically became a duchess, but she was denied the title Her Royal Highness. It's not surprising that Madonna chose this topic for her first feature film as a director; for 50 years the Windsors were known for their rebelliousness, their extravagance, and their impeccable taste.
"It was easy to get swept up in the historical relevance and epic romance of Wallis Simpson and Edward VIII," she says. "The fact that they were also the fashion icons of their day added to their allure for me. Wallis was the epitome of style and grace, and Andrea Riseborough captured this and so much more." The fashions, modeled here by Riseborough and D'Arcy, were the special domain of Madonna's longtime collaborator Arianne Phillips. The Oscar-nominated costume designer worked with such labels as Cartier, Dior, and Dunhill for the 60 or so wardrobe changes in the film. "Wallis and the Duke both made a lifestyle out of presentation. . . . It was a beautiful façade," says Phillips. "He said that because she never got a title he gave her jewelry to make her feel royal."

Madame X is available in Box Set, CD, Vinyl and Cassette!
Get your copy HERE!