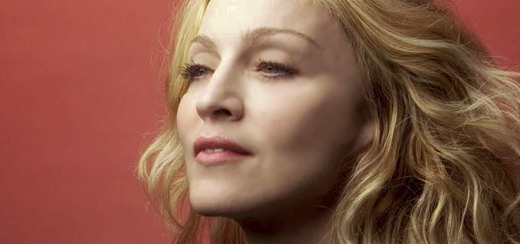 Madonna, Justin Bieber, Eminem, Rihanna and 150 other major stars have all come together to bring awareness to the devastating food crisis in East Africa.
They've all agreed to post a short film — set to the 1973 Bob Marley & The Wailers song "High Tide Or Low Tide" — on their Facebook and Twitter pages with the hopes of reaching one billion people.
Also joining in? U2, Britney Spears, Lady Gaga, Bruno Mars, Kanye West, Jay-Z, The Rolling Stones, Jennifer Lopez, Muse, Coldplay and Sting.
All of them wanted to get the word out about the emergency response to the major food and water shortage in Somalia and East Africa, where over 10 million people have been affected.
Using their social media power, they aim to raise funds and awareness for the drought, medicine and food crisis in East Africa.
The campaign is kicked off today with the celebrities taking to their Twitter or Facebook pages to raise awareness with the following message…
"Millions of children are facing starvation right now – this doesn't have to happen.
Save The Children has launched an emergency aid response in Africa.
Please watch this video, share with friends and download Bob Marley & The Wailer's single 'High Tide or Low Tide' with all proceeds going to the East Africa food crisis appeal.
You can help now."
Aside from being seen on these stars' social networking pages, the song and film can also be downloaded through iTunes, from www.imgonnabeyourfriend.org, or via Bob Marley's Facebook page, for $1.29.
The Facebook page will also feature click-through links for direct donations to Save the Children's East Africa appeal.
Says Marley's widow Rita…
"Not one child should be denied food nor water.
Not one child should suffer.
Along with Save the Children, we must stand up together as friends to put a stop to this, to feed our children and to save their lives."
DONATE LINK: http://bit.ly/nVt23n
DOWNLOAD TRACK: http://bit.ly/o96urw

Madame X is available in Box Set, CD, Vinyl and Cassette!
Get your copy HERE!