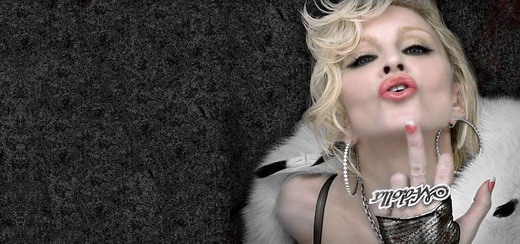 Right after Lady Gaga's album failed and her charity was sued, Rolling Stone caused an uproar by declaring her the official "Queen of Pop."
What really happened?
Unproven accusations of journalistic payola occurred after Lady Gaga's "Born This Way" single was released last February. After a barrage of criticism, Rolling Stone came out with the following headline: "Lady Gaga's 'Born This Way': Much Better Than 'Express Yourself." It was noted that Lady Gaga gave Rolling Stone an exclusive listen to the song before anyone else.
Despite the greatest marketing campaign ever for a pop album, Born This Way failed to live up to expectations. As soon as poor reviews came in, the album could be purchased for as little as 99 cents. The album sold very well the first week, but dropped sharply after Born This Way was put back at regular price.
After the relative failure of Born This Way, Lady Gaga was accused of pocketing charity money from fans that was supposed to go to Japanese earthquake and tsunami victims. Almost instantly after that scandal, Rolling Stone put out press releases declaring Lady Gaga as the "Queen of Pop." Several music insiders became suspicious of both the timing and accuracy of the announcement. Some even accused Rolling Stone and Lady Gaga of journalistic payola.
Musical outlets such as VH1, message boards, and radio stations hotly debated the merits of Rolling Stone's poll. Even though Rolling Stone said that their declaration was only for the years 2009-2011, many wondered why they would only count the past three years in the first place. Rolling Stone received a barrage of complaints that insulted the credibility of their magazine.
Perhaps trying to backtrack from the scandal, Rolling Stone published a poll among their readers on their front page and has now declared Madonna as the "Queen of Pop." They tried to blame the scandal on a "nutty critic" named Peter Buchanan, who wrote a response indicating he was just reporting what other people have said and asked Rolling Stone to live up to their wrongdoings.
Representatives for both Madonna and Lady Gaga could not be reached for comment.
Links:
Introducing the Queen of Pop | Rolling Stone
Readers Poll: The Queen of Pop | Rolling Stone
Lady Gaga and Madonna caught in 'Queen of Pop' Scandal | Suite101

Madame X is available in Box Set, CD, Vinyl and Cassette!
Get your copy HERE!