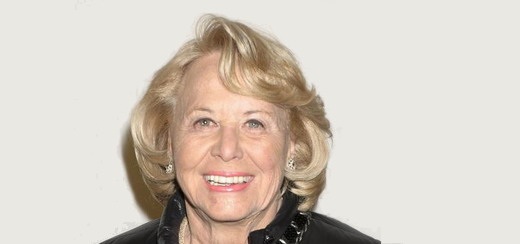 Liz Smith is blogging about why she loves and supports Madonna on wowowow.
She talks about loyalty, friendship, respect and gives an explanation to the Piers Morgan/Madonna feud without even knowing it!
Here's what she writes…
"I AM my own creation. I am my own work of art."
That was Madonna, way back before Lady Gaga began saying things like that.

I've been reminding you (and myself!) of some of my "great scoops" over the decades — breaking the Woodward/Bernstein book "The Final Days" … The Donald and Ivana Trump divorce … Elizabeth Taylor's wedding to Larry Fortensky.

Inevitably we arrive at Madonna. Aside from Miss Taylor, Madonna has surely taken up the most space in my column. I didn't "get her" at first, but eventually I was charmed by her brash attitude, her supreme confidence, her various tributes to great stars of the past, her brilliant videos and quite a lot of her music, even. And, she was a marketing genius. She spoke openly about issues of homophobia, violence against women and being true to one's nature —"Express Yourself" was her anthem.

By the time I finally clapped eyes on her, in 1991, at the premiere of "Truth of Dare," she was very much aware of the extensive support I'd given her. She was brunette and heavily painted and wearing something revealing. I thought she seemed like a little girl dressed up, trying to be a big girl. I was there being interviewed for "Primetime Live." The producers wondered if Madonna would give them a moment of her time and speak about me? As this was her premiere, I doubted it. I was wrong. "I love Liz Smith because she has big balls like me!" she said, laughing. Although it didn't make the final cut, on air, of course. (I have her compliment embroidered on a pillow given to me by Diane Sawyer and Mike Nichols.) A few years later, I was interviewing her for real. As we prepared, she looked me straight in the eye and said, "You're not afraid of me. I like that."

Over the years I found her warmer, nicer, much more vulnerable than she ever let on, publicly. She had (and still does) a wonderful press rep, Liz Rosenberg, with whom I am also friends. My column had the best access to her, first dibs on her latest videos and albums. I was in her corner, especially when such press pleasure was taken at her mistakes or failures. She was always supposed to be "over," but somehow never was.

I had championed Madonna to star in the film version of "Evita" way before anybody else thought of it. When she finally captured the role, I felt I was a part of that triumph. Two weeks into filming "Evita" in Argentina, I received a call late Friday from Liz R. "Liz," she said "I have some news." Pause. "Madonna is pregnant." "What?!" I shouted. "How far along?" "Two months." I was sputtering in shock. The world had been waiting for "Madonna and Child" for years. Now it was happening. (The father was trainer/actor Carlos Leon, who was desperately in love with her, and one of the nicest men she ever loved.) "But filming has just begun. How can she hide it? And all the strain…" Suddenly, Madonna herself got on the line —"Liz, I'm pregnant, and I'm having my baby, now write!"

I sure did. Only one teeny problem. I had to hold the story for 78 hours! Even in 1996, this was almost impossible. I had to wait till the very last moment to send my column Monday morning. The syndicate was going crazy. Then I had to alert my papers, so they could clear the front page. I was sure I was going to lose the scoop. But I didn't. It held. And as with Donald and Ivana and Elizabeth's wedding, the day the story broke news crews awaited me in the lobby of my building and the phone rang nonstop. Yes, that is always kind of absurdly thrilling.

Madonna paid me back for all my support by giving me what I needed most — a great big juicy exclusive. And she was grateful in other ways. Once, at the height of her "unpopularity" — the duel release of her "Body of Evidence" movie and her "Sex" book — she called me. "It's Madonna. I just want to thank for all you've written. I know you take a lot of shit for it."

I was charmed. It was almost — but not quite — as good as a scoop.
Visit wowowow

Madame X is available in Box Set, CD, Vinyl and Cassette!
Get your copy HERE!