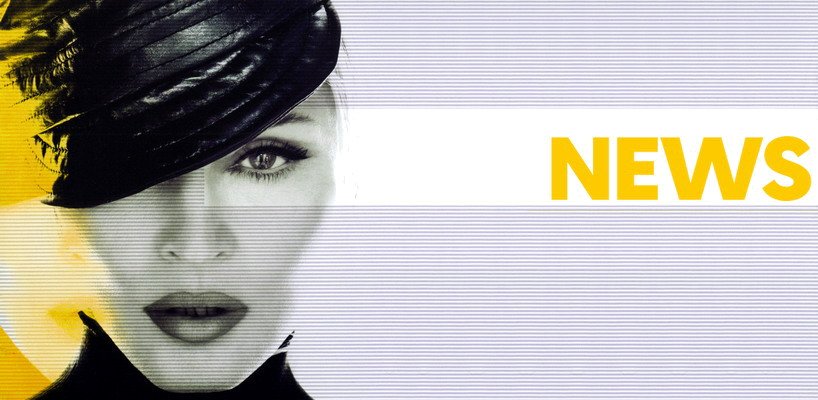 The 100 Most Creative People in Business
For Fast Company's Most Creative People issue, Conan O'Brien, the host of the "Conan" show, got in touch with his inner Madonna, his inner Einstein, and even his inner Steve Jobs.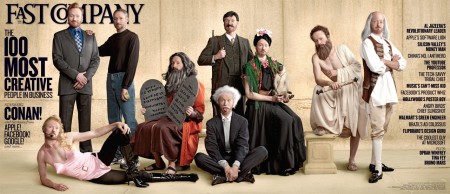 Have a behind-the-scenes look at the photoshoot for the exclusive cover…
Madonna on the cover of Portuguese Penthouse magazine
Penthouse Portugal released last week Thursday their latest issue of the Vintage edition dedicated to the 80ies and featuring Madonna on the cover.
This special edition has pictures of Madonna and Vanessa Williams, a chronicle of Pedro Boucherie Mendes and an interview with Ze Pedro Xutos & Kicks. All this and much more. A good return to the past!
Here is the cover.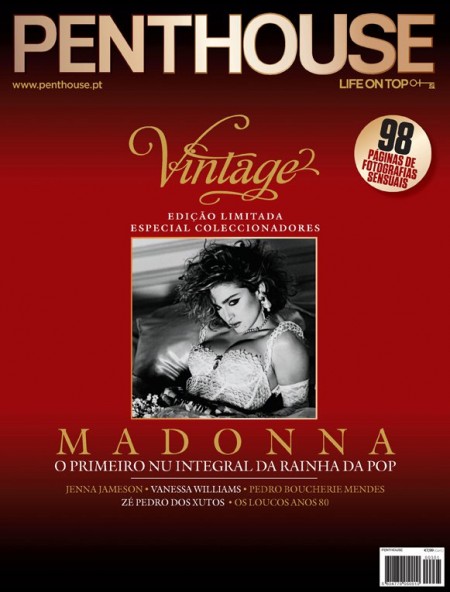 Beth Ditto performs Vogue
Performing in Paris on Friday night, Beth Ditto gave a great rendition of Madonna's 1990 hit song "Vogue".
Judge for yourself…
Evita props on auction
American screen legend Debbie Reynolds, has been collecting and preserving Hollywood costumes and props from Academy Award winning films for over 50 years.
Her collection features two different Madonna items. One is the Madonna "Eva Peron" elegant black evening gown by Penny Rose with shoes and jewelry from Evita, estimated at $4,000 – $6,000.
The other is a mint, unused, Evita original subway/bus shelter poster, estimated at $200 – $300.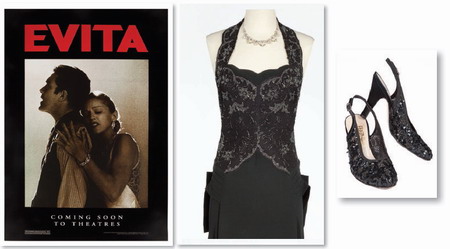 The Debbie Reynolds Collection is deemed to be the most significant collection of Hollywood costumes and props since the liquidation of the MGM and FOX studios in the 1970's. Profiles in History plans to sell this massive collection through a series of auctions starting with part one in June 2011 and part two in December 2011. This entire collection contains over 3,500 costumes, 20,000 original photographs, several thousand original movie posters, original costume sketches and hundreds of key props from film history.
For more information, including a digital version of the catalog, go here…
Madonna for Dolce&Gabbana?
Fans got excited when someone working at Dolce&Gabbana tweeted he was shooting with Madonna.
Turned out he was shooting Madonna… a Madonna barbie.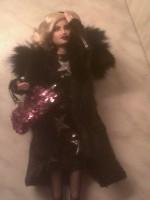 On a sidenote, the current picture that's been making the rounds on the internet claiming to be from a real Dolce&Gabbana photoshoot is just another fake…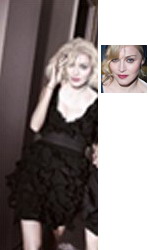 Madonna by Javier Alcaraz
Madonnarama reader Chi Norris sent us this video by digital artist Javier Alcaraz.
Definitely worth a look…
David Velasco talks about his night with Madonna
Artforum.com editor David Velasco talks about his experience at the gala for MoM and Volkswagen, which Madonna also attended. (pics here)
"MADONNA HAS SO MUCH INFLUENCE in every sphere. I think she could kill people just by looking at them."

We walked by the paparazzi step-and-repeat and down a blue carpet in MoMA's sculpture garden, passing male models who held umbrellas for guests in case of rain.
She has a lot of restraint, I suggested.
"She's the only person that would make me pass out if I met them."

Then: "Madonna, I'd like you to meet Ryan Trecartin! He's a fabulous artist."
Ryan Trecartin did not in fact pass out when Klaus Biesenbach introduced him to Madonna, though neither of us was able to muster any words for the occasion. She didn't have much to say either. She just looked up at us dubiously (murderously?), her weapon eyes framed by black hipster glasses as she chewed on a piece of bread.

Madonna sat next to James Franco, who sat next to Marina Abramovic, who sat next to Terence Koh, who sat next to Lizzie Fitch at a small table that also included Trecartin, Spike Jonze, Guy Oseary, Daphne Guinness, Martha Wainwright, and professional crier Laurel Nakadate.
Confessions Tour drumset on auction
Steve Sidelnyk, who has been Madonna's first call drummer for both recording and touring since 2000, is auctioning off the drum set he used during the Confessions Tour and Madonna's Live Earh performance.
He's selling the kit to raise money for the Easter Seals Charity fundraiser and all proceeds will go to a uniquely worthy cause.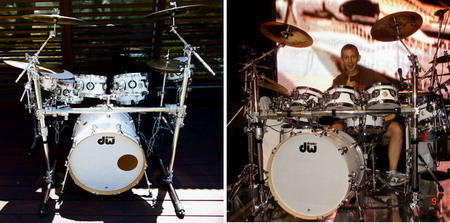 For more info, click here…

Madame X is available in Box Set, CD, Vinyl and Cassette!
Get your copy HERE!