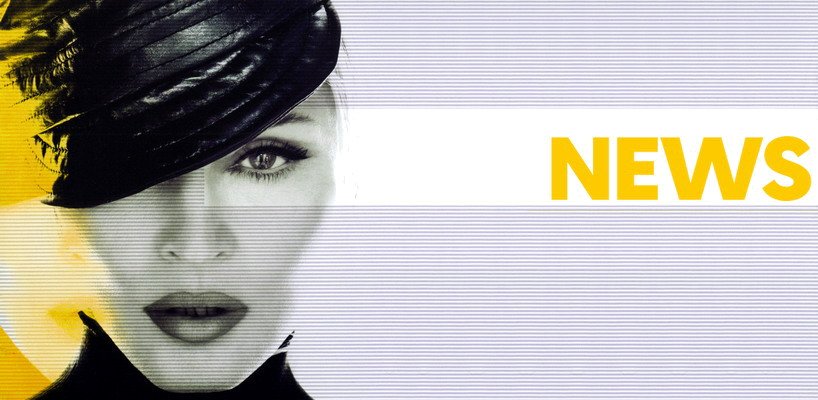 New facts on the Girlie Show
It's amazing how we still discover new exciting details about Madonna's past performances…
The Girlie Show started in September 1993 and 17 years later, we still learn some interesting facts concerning the original setlist.
Kamran who's a huge Madonna collector and probably is the biggest Madonna costume collector, just posted some handwritten notes by D&G and Madonna from the Girlie Show era.
It appears that "True Blue" and "Live to Tell" were on the original setlist!
Who would have thought?
Have a look for yourself…
Guy Oseary on Twitter…
Nothing really new but it's always pleasant to know Madonna is back into music…
"She has been listening to music from different producers.. and she's very excited to get working on a new album..
As soon as she's finished with her movie she will get into the studio!.."
Tina Fey and Photoshop
From Tina Fey's new book, Bossypants…
We have now entered the debate over America's most serious and pressing issue: Photoshop.
Do I think Photoshop is being used excessively? Yes. I saw Madonna's Louis Vuitton ad and honestly, at first glance, I thought it was Gwen Stefani's baby.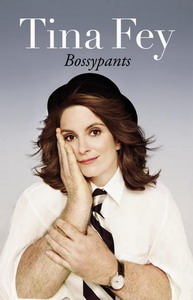 The "Not About Madonna" Book
Female writer Whit Hill has written a compelling, revealing, funny memoir of her life, as reflected through the lens of her junior year at the University of Michigan — with her roommate Madonna. Titled "Not About Madonna," the Book will be published in September 2011.
Read some excerpts from it at bigsisterproductions.com

NME's Greatest Pop Act of all Time poll
English music magazine NME has a new poll on who's the Greatest Pop Act of all Time – Who is the ultimate pop performer? Rate Madonna with as being Amazing with 10 stars to get her to win this poll!
For now Madonna is leading with a current average rating of 8.06. Vote now on NME.com to make her score even higher!
Peter Andre's daughter wears a Madonna T-shirt
Peter Andre's daughter Princess, three, stepped out in a Madonna printed T-shirt. Have a look…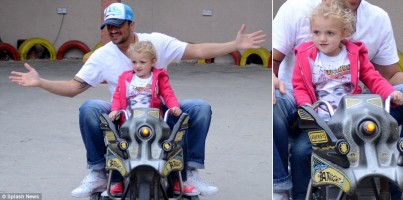 Another BS rumour
For a few weeks already, rumour has it everywhere in the press, Madonna is leaving Kabbalah for Opus Dei – Enormous yawn! Well, not only she was seen going out from the Kabbalah Centre, a week ago, but Brian Finnerty, the U.S. communications director for Opus Dei, denied the whole story…
"We are doing our own checking into this story and it appears to be simply untrue. We are trying to reach the journalist to find out how this got started."
Some very interesting links…
Salon: Madonna, my partner in aging AN AMAZING TESTIMONY!!!
Artfagcity: The Tenuous Connection Between Madonna and AFC's
Creative Loafing – Theater review: Madonna & Me

Madame X is available in Box Set, CD, Vinyl and Cassette!
Get your copy HERE!